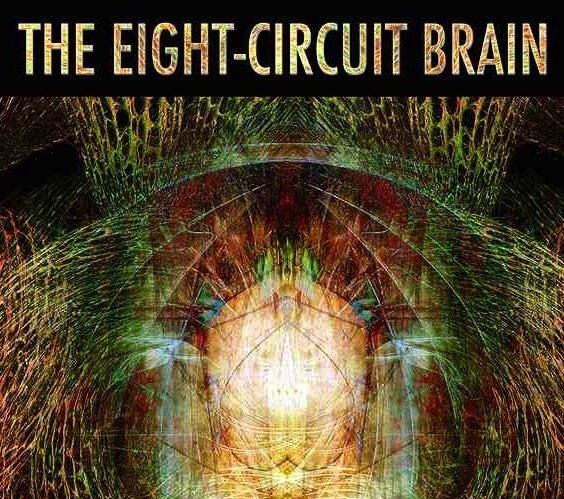 An Online Course of Theory & Praxis
With Author, ANTERO ALLI


---
Reports from Past Participants
If you've taken this course before and wish to have your comments included here,
e-mail your comments to me at: verticalsource@gmail.com
---
This course succeeded beyond my wildest dreams. Not only did the Animus ritual effect a breakthrough in my dammed C-7 and drain huge quantities of trapped energy, but since that event the reestablished equilibrium between systems has helped me make progress in all areas. Increased trust has made me less judgmental of both myself and others, and acceptance of unknowing as a safe state of being has reduced my anxiety over being less-than.

- Emily Jackson
Cape Cod, MA
'
It's been a powerful time. I got into it late. And if it hadn't been for your unflinching honesty this opportunity for great leaps of growth would have passed me by. I would've remained asleep and lost my integrity. This year feels like a break through, as if all the previous times I took the course were practice steps leading up to this storm ram of awareness, breaking thru my deeply rutted yet coveted escape routes. Antero, working with you has changed my life. It has brought out my self-honesty in ways that I can apply to take charge of my own life. Taking this course has taught me to become more self reliant and at the same time have more trust, in myself and All that is around me. 

Paratheatre works. And the best thing I found this time around is that it works thru play, thru joy, that it is a direct road to creative expression and loving connection with the Source in an all-encompassing yet most personal way. Thank you for staying true to your authentic self and guiding this course with enough compassion and honesty for me to feel free to do the same.

- Miriam Sluis
Curaçao, Dutch West Indies
The last 8 weeks have been quite eventful! As I'm finding in my other spiritual pursuits, the "practice" is where the things heat up. The class-like structure helped me focus, and stay on track. I have a much better working knowledge of the Leary model. Using your methods to balance circuits 1 through 4, I have had several of the upper circuits come on-line. I clearly see the connection between grounding C1, and C5 rapture. In addition, your re-framing of the word "trust" has allowed me to change my behavior towards a number of people in my life, for the better. At this writing, circuits 1 - 4 are all present and accounted for, ready to support my spiritual life, barring the interference of Chapel Perilous.

- Paul Newberry
Houston TX

I think what I expected and thought I needed from the course are entirely different to what I experienced. One of the largest lessons for me has been the gentle release of the binding threads of pre-conception and control in favour of direct experience, curiosity and trust. I have a bag of tested tools that I can use for so many apsects of my life. Now the work begins. As someone prone to placing authority into the nearest pair of hands , I've really appreciated how your book and your feedback have been as a fellow journeyman instead of an expert. Thanks so much Antero for you course and your spirit!

- Kate Alderton
Berwick, United Kingdom

I have gotten a lot out of the course and found your feedback helpful. I will continue with the exercises prescribed here. I usually don't participate so much in forums as I have on this course and made a decision at the start of it to put it all out there in order to get the most out of the course. I appreciate all the feedback I have received and the feeling of being outside of my comfort zone. I have made the conscious trance ritual a part of my daily routine and look forward to seeing where this practice takes me. I truly feel as though my intelligence has been increased for participating in this course. I will probably do it all again next year.
- Jamie Irvine
New South Wales, Australia.

The 8CB course has enabled me to explore aspects of myself that may have remained dormant or theoretical. Its experiential emphasis has been a tonic for myself in that I have largely used thinking as a defense to protect myself and keep the world at arms length. As a counselor I feel this experience has been invaluable and will continue to resonate through my work with others and will serve as a touchstone for my continued self-development. I am less afraid and now feel that I am able to feel more grounded in my explorations of consciousness and realize that I do not need to hold on so tightly to a need to be in control. Performing the rituals has facilitated this awareness in a way that reading a book would always fall short.

Michelle Baker Jones
London UK

I know things shifted for me during this course. In week 3, I was doing rituals almost everyday and I also did the conscious trance meditation. I could feel the charge to my energetic body. Overall, I am very glad I took the course and I got a lot out of it even if I can't be specific about how or what. I appreciate and admire your willingness to offer this to people. It is a valuable resource. I imagine I'll come back for another go at some point if you continue to offer it. I feel good about how things are going and feel I've touched on a way to effect change in my life. I thank you again for sharing your time by offering this course.

- Karen Thurber
Goleta CA

---
THE EIGHT-CIRCUIT BRAIN -- THE BOOK
Available from The Original Falcon Press
THE EIGHT-CIRCUIT BRAIN ONLINE COURSE
Starting around every Spring Equinox
Antero interviewed on Timothy Leary's influence
for the Timothy Leary archives

8-CIRCUIT BRAIN -- DEFINITIONS & FUNCTIONS
by Antero All

VIDEO CLIPS OF ANTERO DISCUSSING 8-CIRCUIT MODEL
Excerpts from the interview on 'THE NEXT STEP' TV show

EIGHT CIRCUITS OF CONSCIOUSNESS -- THE DVD
Lecture by Antero Alli; Esozone, Portland OR, 2008