CLICK THIS FOR RATES AND SERVICES
In-person and nonlocal readings available

"I was quite impressed with Antero Alli's reading of my birthchart.
His work is original, intelligent, helpful and accurate, and he delivers
it eloquently." -- Steven Forrest, "Inner Sky" & many other books


CLIENTELE TESTIMONIALS



---

~ Books, Articles, Instruction ~


---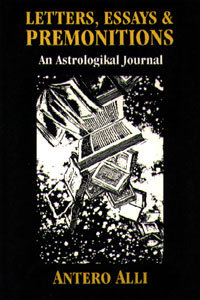 ..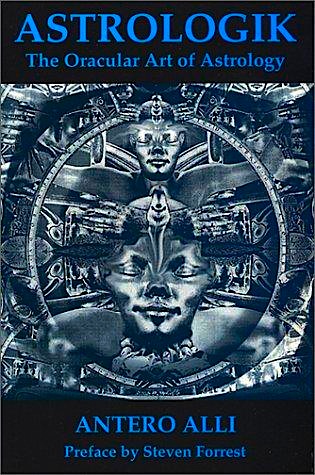 Click either image to order these books

"Antero Alli is the architect of a rowdy and iridescent system
of astrology that liberates and never ensnares. He can shock
you in the frendliest ways and teach you how to teach
yourself." -- Rob Brezsny, astrology columnist/author


"ASTROLOGY MISUNDERSTOOD"
"Busting Stereotypes and Exposing Cliches"

"THE PLANETS AS FORCES"
"Revisioning Astrology as Archetypal Language"

"OUTSIDE SHOCKS!"
"On Uranus, Neptune, and Pluto Transits"

MORE ASTROLOGY ARTICLES BY ANTERO
plus additional non-astrological writings




---

Background, Testimonials, Contacts


---
(click photo for astrological background,
testimonials, and Antero's astrology chart).

e-mail: verticalsource (at) gmail (dot) com
PO Box 19382, Portland OR 97280
voicemail: (503) 299-4064