Spring 2020

VERTICAL POOL PRESENTS THE WORLD PREMIERE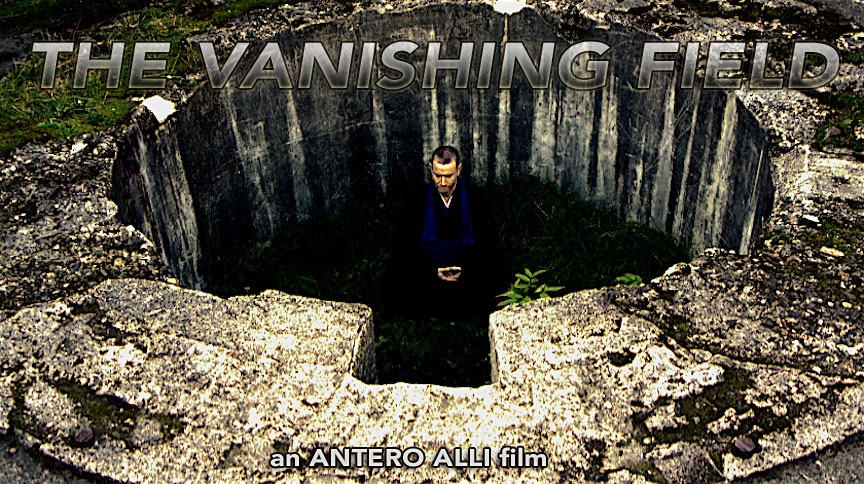 I am not in my body, my body is in me...

After a Zen monk's meditation practice ignites a spontaneous
out of body experience, he's compelled to explore astral projection
and discovers a strange new world fraught with unexpected
complications that shakes the very ground of his being.


---
~ WORLD PREMIERE ~
SATURDAY MARCH 28 at 2pm, $10. (*benefit)
Clinton Street Theater, 2522 SE Clinton St., PDX
bird&wolf
(Antero & Sylvi Alli) perform a short set before the movie
Filmmaker and actors in attendance for Q&A after the movie.
* This is a Benefit for Vertical Pool to help offset production costs.
---


TRAILER #1

m

on on
VISION STATEMENT
This film was inspired, in part, by my friend Jogen, a Zen priest and assistant abbot at the Great Vow Zen Monastery (where most of the scenes were shot). In this docufiction movie, Jogen plays the character of Jacob, a Zen monk wrestling with the aftermath of a spontaneous and shocking out-of-body experience while meditating. Though this story was set in a Zen Buddhist monastery, I never intended to make a Buddhist film but instead, explore a more personal story informed by a traumatic out of body experience that happened to me in my early twenties, an experience that continues to impact my life and my art. -- Antero Alli, director


TRAILER #2

---
THE CAST & THE CREW

---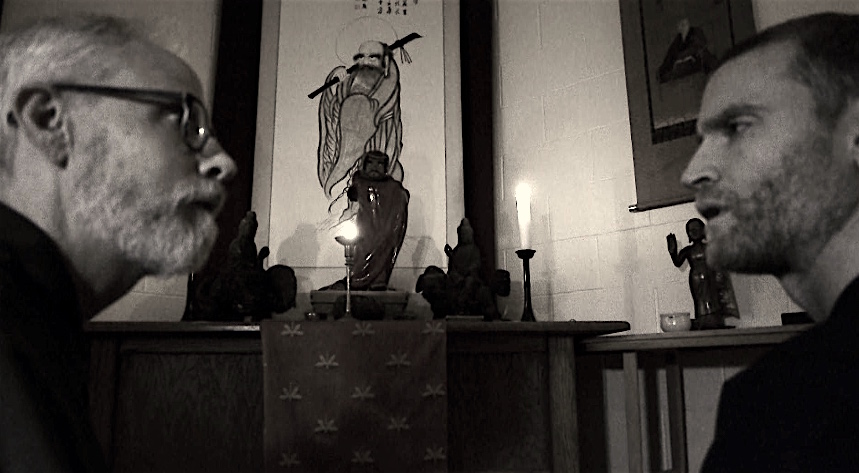 Tomas (Ed Welsh) and Jacob (Jogen Salzberg) negotiate an esoteric pact


JOGEN SALZBERG as Jacob
ED WELSH as Tomas
SYLVI ALLI as The Ubume
NITA BRYANT as The Oracle
DOUGLAS ALLEN as Dragonfly
and HOGEN BAYS as Himself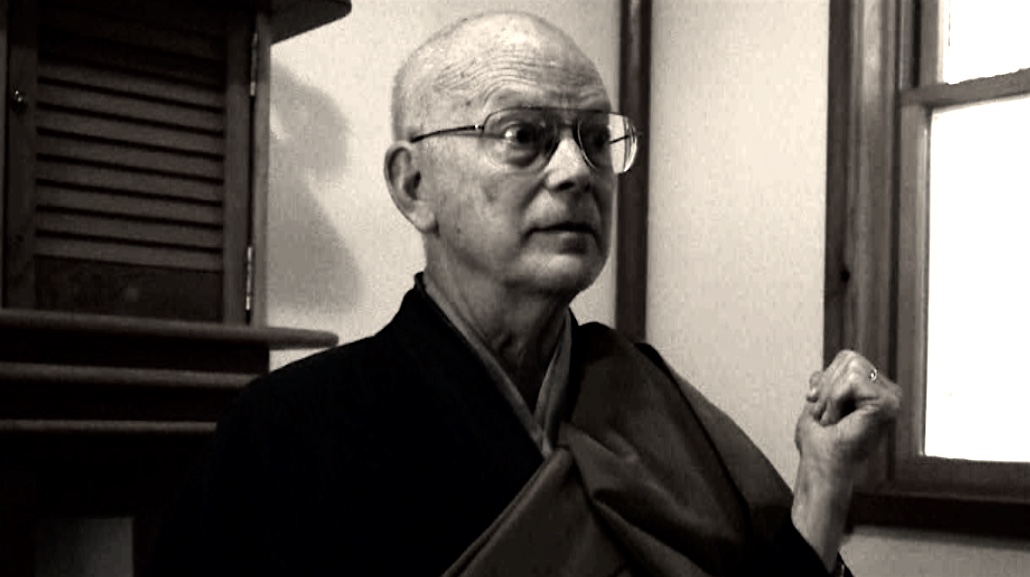 The abbot (Hogen Bays) reminds Jacob to remain present


~ The Crew ~
PRODUCTION ASSISTANTS
Sylvi Alli (costumes & make-up), Ed Welsh, Cibyl Kavan,
Robert D'Esposito, Sage O'Reilly, and Dragos Dobai

CGI by Michael McWhirter/FinisherMedia. Soundtrack, Sylvi Alli
With the gracious support of The Great Vow Zen Monastery.
Dialogue improvised around ideas presented by the director.
Oracle monologue by Anton Chekhov (from "The Sea Gull")
Story, cinematography, editing, & direction by Antero Alli.


o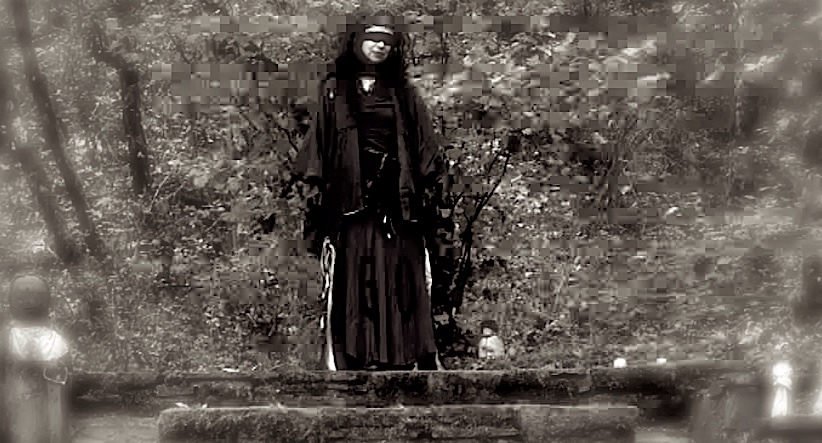 The Ubume (Sylvi Alli) appears out of nowhere from somewhere