VERTICAL POOL
presents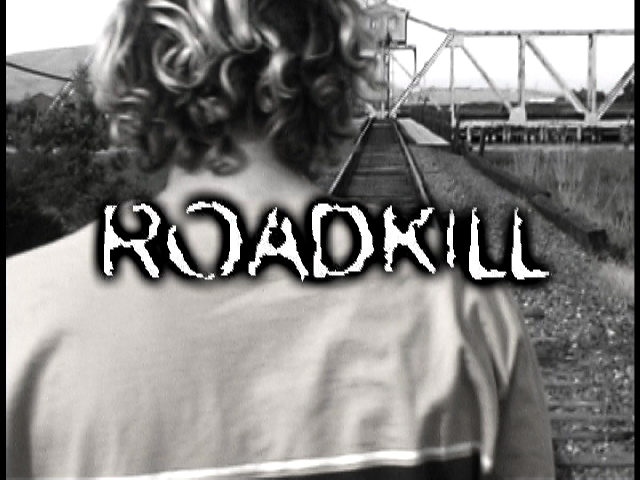 (2001; 25 min., ANTERO ALLI. USA)

AN EXPERIMENT IN LOVE
between two different couples;
parallel lives sometimes meet.

"...uncomfortable and cathartic, not unlike the feeling of gazing up a car crash:
a difficult sight to behold, but also too intriguing not to look at and there is also
the hidden sensation of knowing the heavy damage belongs to someone else;
an excellent short film." (4 stars out of five) PHIL HALL, filmthreat.com
Click this for the entire review


---
PAULA & OTTO (Susan Schramm and Dana Bergeman)
are peas in a pod, compatible in love and their work as
successful nature photographers. Their pictures hang in an
art gallery until the art dealer (Jean Mazzei) drops them.


MAX & CLIO (Paul D'Addario and Carla Negri) are madly
in love, mad about each other and mad at each other.
They inspire each other's obsessions. She must draw
him; he must have her. Theirs is a love of...
exquisite annoyance.

---

featuring
CARLA NEGRI
PAUL D'ADDARIO
SUSAN SCHRAMM
DANA BERGEMAN
JEAN MAZZEI

R o a d k i l l
(2001; 25:32)

Story and characters conceived by ANTERO ALLI
and developed with THE CAST (dialogue improvised
on site by the actors). Soundtrack: SYLVI ALLI
and others. Edited by ANDREW DAMON.
Directed & photographed by ANTERO ALLI
Produced by VERTICAL POOL.



---
WATCH THE VIDEO, OTHER EXPERIMENTAL SHORTS, FILMOGRAPHY

---
Watch "ROADKILL" online (free)

Other Experimental Videos by Alli