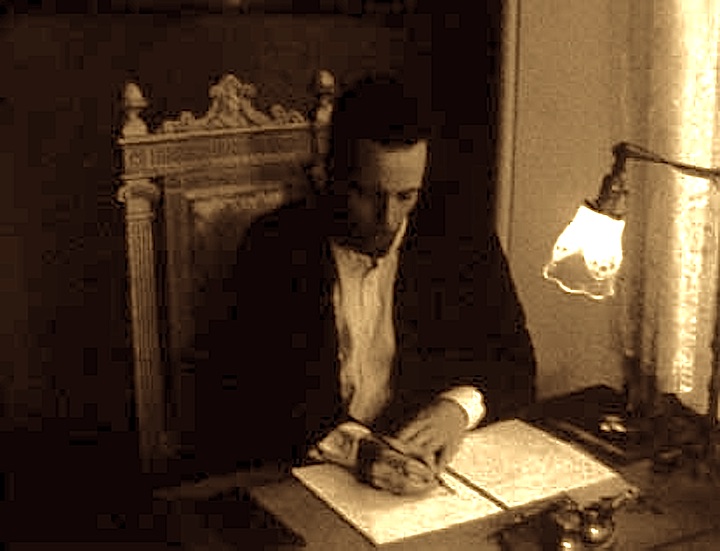 LLOYD BRICKEN as "Rainer Maria Rilke"


Oh don't take from me what I am slowly learning. I'm sure you have
gone astray if you are moved to homesickness for anything in this dimension.
We transform these Things; they aren't real, they are only the reflections
upon the polished surface of our being. -- Rainer Maria Rilke
from "REQUIEM FOR A FRIEND".


1908, Paris. Over three fever-dream nights in the Hotel Biron, poet
Rainer Maria Rilke encounters the ghost of his good friend, artist
Paula Modersohn-Becker, who died shortly after giving birth to her
first child. In response to this haunting, Rilke writes his epic prose
lament, "Requiem for a Friend", as a tribute to Paula and to women
torn between choosing a life sacrificed to Art or to Motherhood.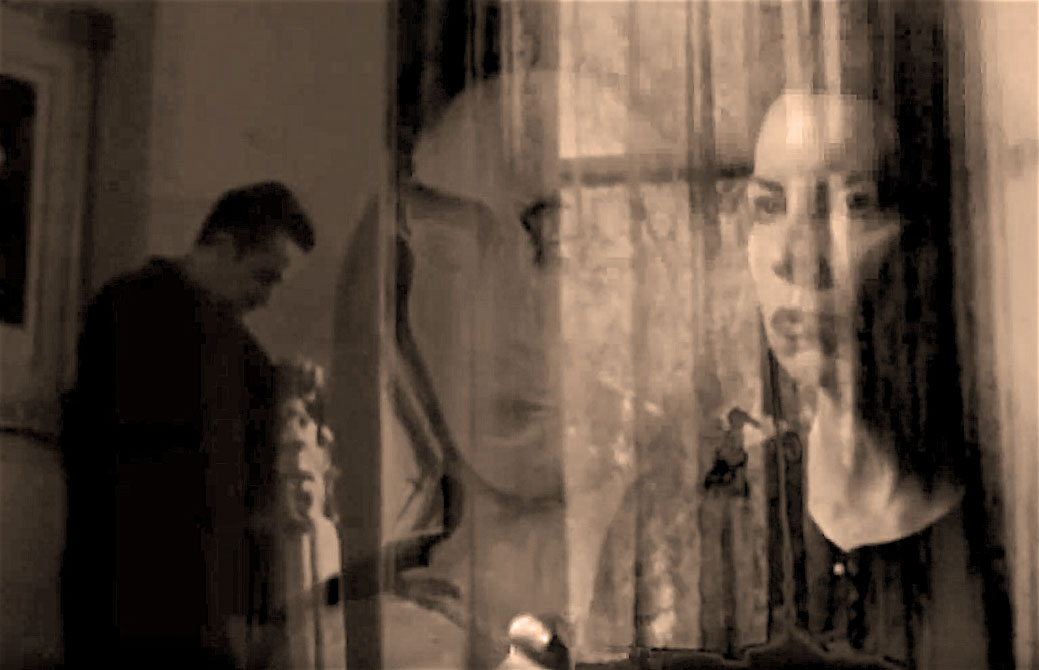 LLOYD BROKEN as "RILKE, SYLVI ALLI as 'PAULA-MODERSOHN BECKER


I have my dead and I have let them go and was amazed to
see them so contented, so at home in being dead, so cheerful,
so unlike their reputation . Only you return; brush past me, loiter,
try to knock against something, so the sound reveals your presence.
-- Rainer Maria Rilke from "REQUIEM FOR A FRIEND".

One hundred years later, three women - a painter, an actress
and a dancer - and a theatre director prepare to stage Rilke's
"Requiem" in Berkeley California as abstract performance ritual.
(this performance was staged and filmed before a live audience)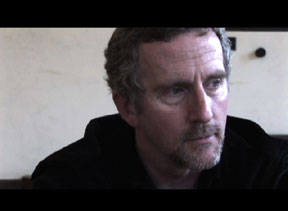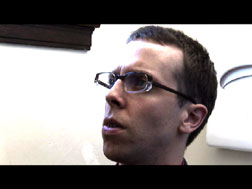 LEE VOGT as "The Director"; LLOYD BRICKEN as "The Critic "


The director's real life becomes mysteriously entangled in the
metaphors of Rilke's prose when a young Rilke-obsessed drama critic
insists on penning a story about their upcoming performance. As past
and future plots entwine and unfold, the heart of Rilke's melancholic,
searing vision of love and loss gives way to unexpected revelation.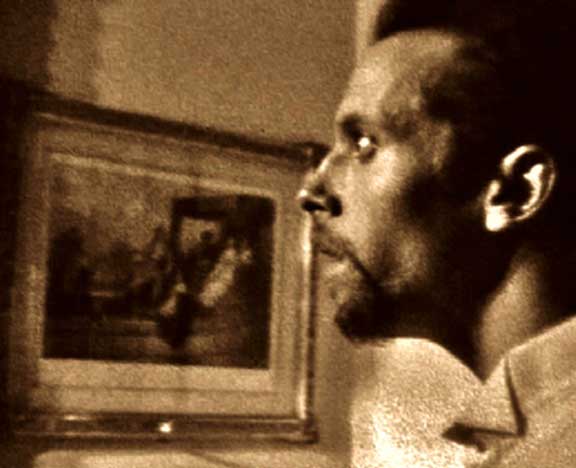 LLOYD BRICKEN as "Rainer Maria Rilke"

Once ritual lament would have been chanted; women would have
been paid to beat their breasts and howl for you all night, when all is silent.
Where can we find such customs now ? So many have long since disappeared
or been disowned. That's what you had to come for: to retrieve the lament
that we omitted. -- Rainer Maria Rilke, from "REQUIEM FOR A FRIEND".

Click this for more on Rilke and Modersohn-Becker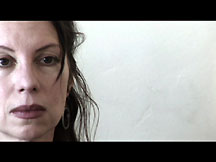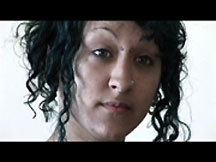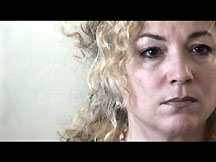 SYLVI ALLI, LEAH KAHN and FELECIA FAULKNER

VERTICAL POOL and PARATHEATRICAL RESEARCH present an ANTERO ALLI film
"THE GREATER CIRCULATION ". LLOYD BRICKEN, FELECIA FAULKNER, SYLVI ALLI,
LEE VOGT, LEAH KAHN, SLOBODAN PAITCH with ANTERO ALLI as the voice of Rilke.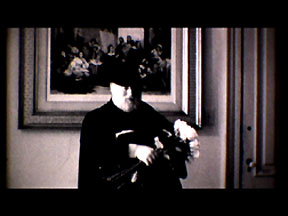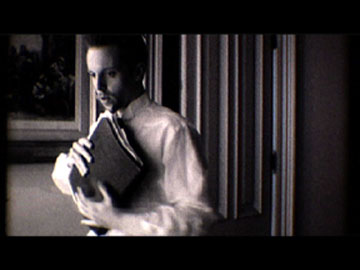 SLOBODAN PAITCH as "Rodin" and LLOYD BRICKEN as "Rilke"

Director of Photography, CHRIS RASMUSSEN. Second Unit D.P., SEAN BLOSL.
Sound Recorder, MALCOLM SHERWOOD. Edited by CHRIS ODELL and ANTERO ALLI.
C.G.I. Effects by MICHAEL McWHIRTER. Music by SCRIABIN, BRAHMS, LOOP!STATION,
AMBER ASYLUM, and SYLVI ALLI. Associate Producers: LILY NOVA, FELECIA FAULKNER,
and CHRIS RASMUSSEN. Producers: JODIE EVANS, SYLVI ALLI, and ANTERO ALLI.
Executive Producers, VERTICAL POOL PRODUCTIONS, PARATHEATRICAL RESEARCH
Screenplay by ANTERO ALLI. Conceived and directed by ANTERO ALLI


CLICK THIS FOR THE REVIEWS OF THIS FILM