T R A G O S
Cast & Crew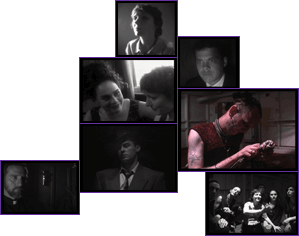 Click any of the above for a larger image

The Cast

Bobby Weinapple as BOB LOGOS, the Prosecutor
Barbara Jaspersen as BELLA LUXOR, the Cult Leader
Neil Howard as STRETCH ALBRIGHT, the Actor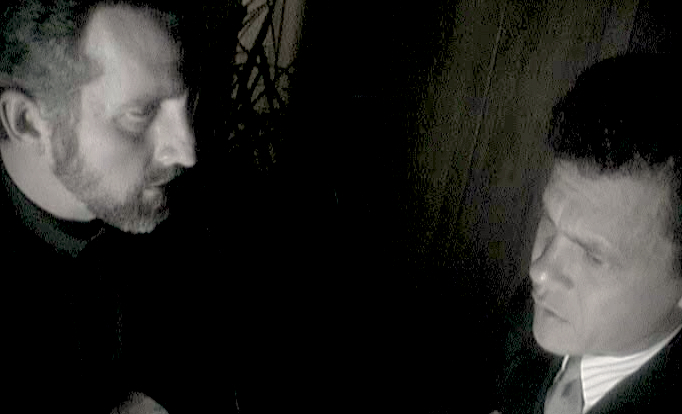 with
Lee Vogt as THE PRIEST, confidant to Bob Logos
Lea Bender as CASSANDRA, confidant to Bella Luxor
Felecia Faulkner as ALICIA, secretary to Bob Logos
Susan Gard as CRASH SYSTEMS, rebel media anchor
Robert Hamm as ALEXANDER LUXOR, Tragos creator

and featuring
Sylvi Alli as VIVIKA/LUX
Nick Walker as SENSEI
John M. Doyle as GHOST
Julian Simeon as OLIN
Lauren Raine as RAIN
Duncan Cook as SPIDER
Serene Zloof as JANUS
Paradox Pollack as CHANGELING
Slobodan Dan Paich as PATCH, the night watchman

The Crew

ANTERO ALLI, Writer/Director/Produce
SYLVI ALLI, Producer/Soundtrack/Art Direction
DAN SCHMELTZER, Director of Photography
CHRIS ODELL & ANTERO ALLI, Editors
VERTICAL POOL, Executive Producer

Featuring Music by SYLVI ALLI, DIATONIS,
THE MERMEN, and BETH CUSTER.

PRODUCTION ASSISTANTS
Aaron Kruger, Lee Vogt, Tamar Hurwitz, Sylvi Alli,
Chris Odell, Tom MacMillan, Pucca, Paula Woods Bowne,
Sam Worf, Richard Weaver, Kathy Ketman.

Special Thanks to Slobodan Dan Paitch and the Artship

BEYOND MIRAMAX
REASON MAGAZINE ON "TRAGOS"
---