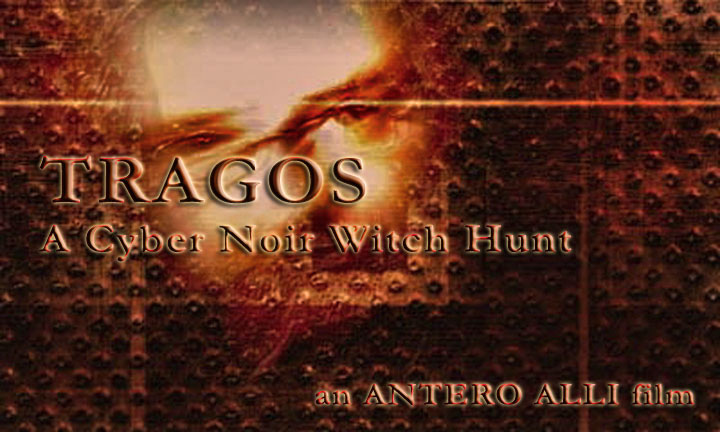 ---> ABOVE IMAGE LINKS TO THE MOVIE ON YOUTUBE <---
DVD available here

"An audacious and chilling parable that questions misdirected over-reliance on
gadgets and God. The parallels between Alli's futuristic tale and the assault on
many contemporary liberties is too close for comfort. TRAGOS is an intellectual
adrenaline rush of hypnotic strength and emotional depth." - Phil Hall, filmthreat



---

THE WORLD OF TRAGOS


---




Present time. An urban tribe of technopagans perform their
ecstatic rites in "Tragos", a virtual reality program until their leader,
Bella Luxor, over amps the device and goes blind. At the same time,
her sister Vivila is assimilated into the program causing her
physical death. Was her death accidental or was the
Tragos program misused as a suicide machine?!




BOBBY WEINAPPLE as Robert Logos, the Christian Prosecutor (left)
NEIL HOWARD as Stretch Albright, the Mole/Unemployed Actor (right)



Enter Robert Logos, a fundamentalist Christian attorney,
who believes her death was caused by a satanic suicide cult.
He hires an unemployed actor posing as a detective to
infiltrate the cult in this cyber-noir tale of tragedy and
redemption in the hyper-digitized era of future now.






Bob Logos (BOBBY WEINAPPLE) visits the Priest (LEE VOGT)

"The story might sound like an opportunity for countercultural
self-congratulation, with heroic pagans fighting off an oppressive church.
Yet the prosecutor, though misguided, is one of the most sympathetic
characters in the movie, and the priest who regularly gives him advice
offers nothing but wisdom." -- Jesse Walker, REASON Magazine




---

"TRAGOS": Like father, like daughter...


---
"Totally absorbing and intellectually stimulating, TRAGOS sheds
an eerie and healthily disturbing light on the mass-hypnotic-narcotic
programming that we are all subliminally subjected to, in what we
deludedly refer to as 'everyday reality'." -- Ralph Metzner, Ph.D



---

CAST & CREW, Watch the movie! Filmography,
On the Making of "Tragos", Reviews


---





Watch the movie!
The entire film on YouTube (free!)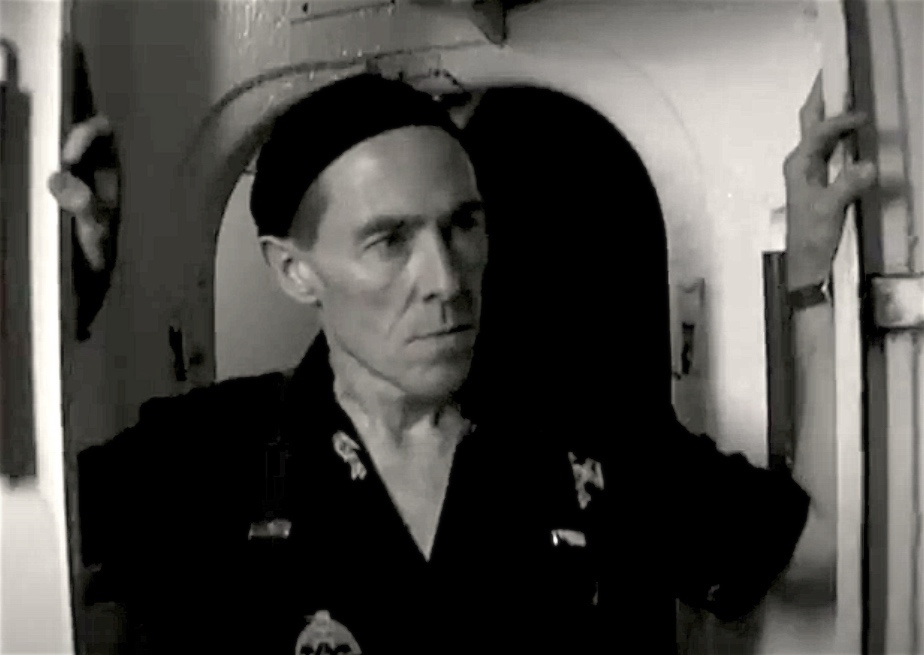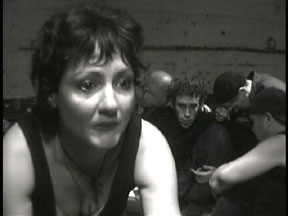 JOHNNY DOYLE as "Ghost" and BARBARA JASPERSON as "Bella Luxor"


Antero Alli -- filmography
completed works, reviews, bio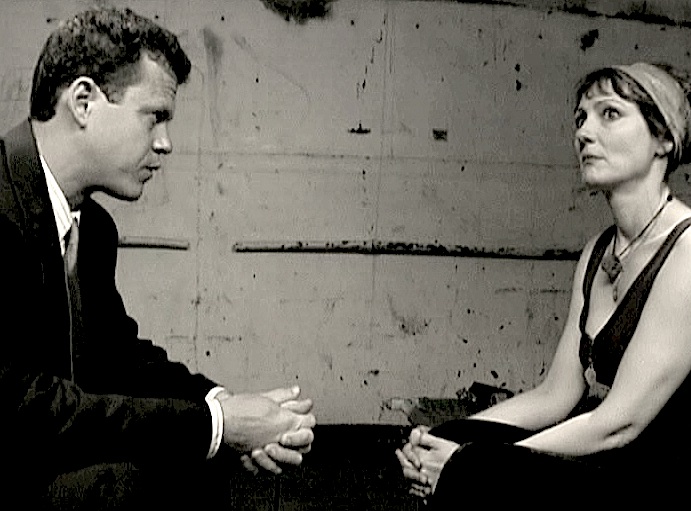 Bob Logos (BOBBY WEINAPPLE) meets Bella Luxor (BARBARA JASPERSEN)


Review: Reason Magazine
by Jesse Walker

Review: filmthreat.com
by Phil Hall (four stars)