---
NEW --> "LAST WORDS" <--- NEW
Towards an Insurrection of the Poetic Imagination
ORIGINAL FALCON PRESS -- January 2023

---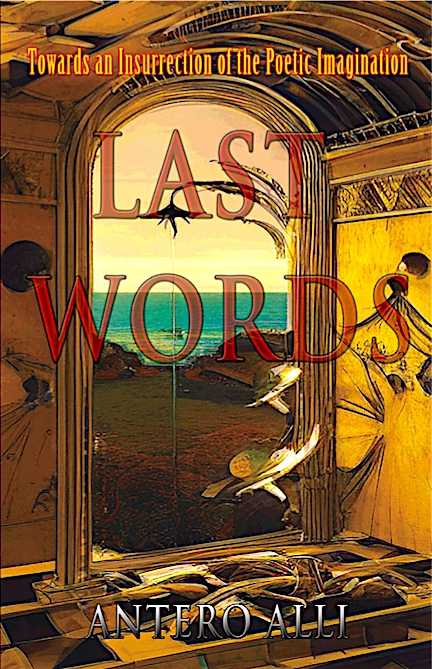 "Having reveled in Antero Alli's visionary films and writings for many years,
I've come to eagerly anticipate their celebration of the encompassing nature of
the soul. Yet, none have meant more to me than Last Words. I've felt my soul
enlightened and calmed by this beautifully composed and sequenced collection
of meditations and revelations, this philosophical chronicle of tears and joys.
What's more, I've felt myself an active participant in its poems, which embody
the daily journey toward insurrection; that is, authenticity, and conscious
spurning of the 'mass media waterboarding of the collective psyche."
~ William O'Daly, author of The New Gods
and translator of Pablo Neruda's Book of Twilight

(2023; 132 pages. With photography by Sylvi Alli. Paperback; $16.95) The author's searingly personal account of transforming his real life losses and traumas through poetry, cinema, ritual theatre, and his relationships with women. Topics include The Clouds of Unknowing, Vertical Integrity, Amor Fati, Cinema of the Future, Anima Attacks! Reinventing the Romantic, Fine-Tuning Your B.S. Detector, The Self-improvement Scam, The Alchemy of Obsession, Courting the Muses, Frontier Scouts of the Gene Pool, The End of the World as I Want It, and much more. Featuring the photographic art of Sylvi Alli, his artistic collaborator and partner over three decades, along with her Afterword on their extraordinary journey together.


TABLE OF CONTENTS (with video)

$16.95 at Original Falcon Press

---
NEW --> "EXPERIENTIAL ASTROLOGY" <---NEW
From the Map to the Territory
ORIGINAL FALCON PRESS

---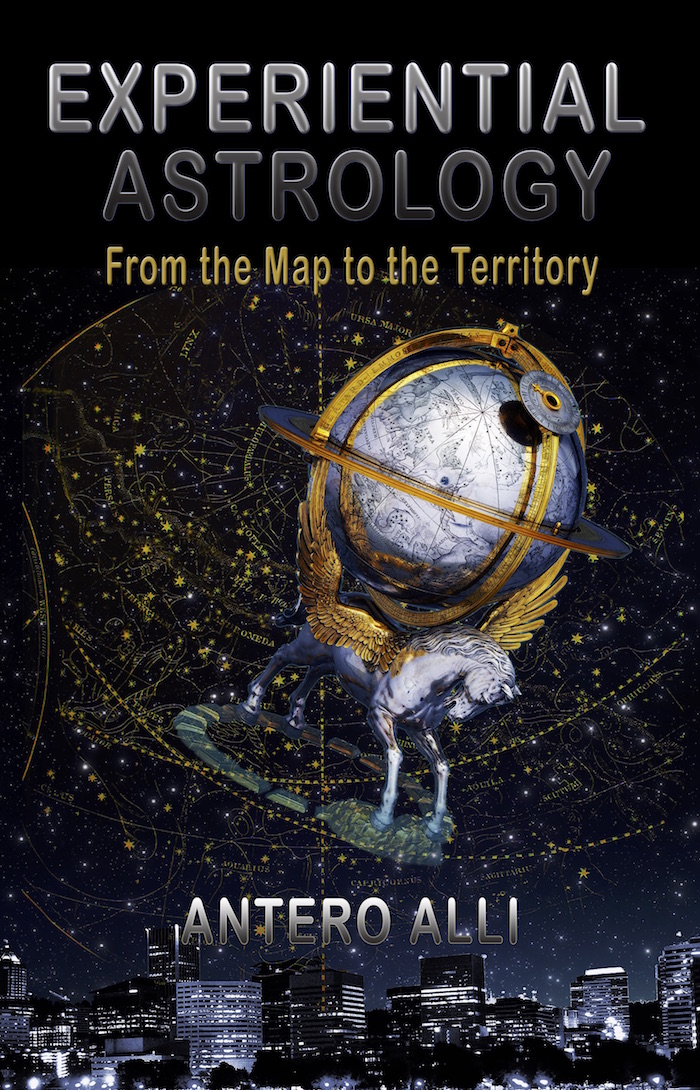 I viewed myself as sort of an intellectual outlaw, seeking to live by a higher code than
the restraining laws of the land. That is, until I met a real outlaw in the form of Antero Alli.
Antero didn't only rebel against the intellectual status quo; he took it farther by stepping
outside the trappings of astrology, itself. - from the Preface by Rick Merlin Levine

"In Experiential Astrology, Alli offers a view freed from
the confining, overly literal tone that haunts some sectors of
astrological lore. Describing astrology as a language through
which we can experience the planets as living forces, he reframes
astrological topics with his unique approach." - Mary Plumb,
Book Review Editor, THE MOUNTAIN ASTROLOGER

(2022; 228 pages. Illustrated. Second edition. Paperback) Experiential Astrology revisions the horoscope as a map to access and experience the autonomous forces represented by the planetary symbols and the twelve archetypes of the zodiac. By changing the traditional terms of "planets, houses, and signs" to Forces, States, and Styles, the author invites the reader on a journey through the celestial language into the very heart of the human condition. Featuring interpretive techniques culled from over thirty years of astrological study and practice including: The Nodal Axis, the Four Asteroids, Chiron, Transits,Yods, T-squares, Grand Crosses & Grand Trines, Reimagining the Planetary Forces as Sexual Realities & much, much more... click book image for excerpt.


TABLE OF CONTENTS (with video)

$24.95 at Original Falcon Press

THIS BOOK REVIEWED (on Amazon)



---
RECENT ---> "STATE OF EMERGENCE" <--- RECENT
Experiments in Group Ritual Dynamics
ORIGINAL FALCON PRESS

---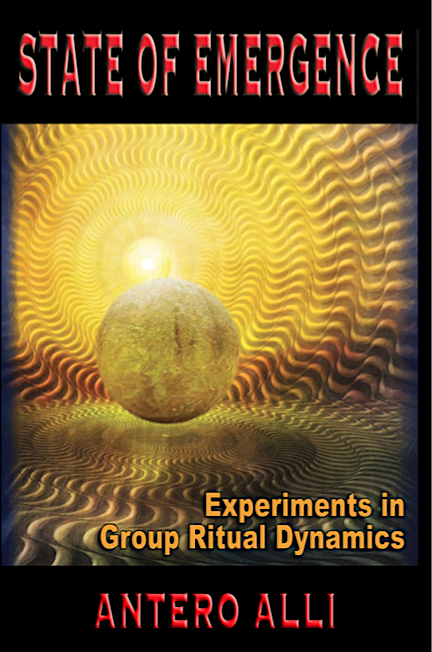 You have put much of what I am about and too lazy to put on paper.
Wonderous feeling of spirituality. And guided by deep consciousness.
A compendium of your wisdom and experiences during your long
commitment to the performing arts. Aware of the dangers of inflation
and self-centeredness that are a part of the path to the invisible. I am
glad to have "The Theater And Its Double", "Towards a Poor Theater"
and "State of Emergence" in my library. - John O'Keefe, playwright.

(2020; 180 pages. Photographs & diagrams. Paperback. Preface by Jogen Salzberg. $19.95 retail) State of Emergence is a compendium of methods drawn from physical theatre, dance, vocalization and ritual practices to gain access to the internal landscape of impulses, emotions and sensations in the body. This somatic work offers a dynamic visceral interpretation of Carl Jung's "active imagination" for making the Unconscious, conscious in movement, vocalization and action. The dogma-free bias of this ritual technology can be integrated into any ritual, dance, movement or theatre practice in need of greater depth of inner work. Ritual methods include The Five Intentions, No-Form, Conscious Projection, Sourcing, Space Forming, Presence Actions, Boundarywork, Non-directional Jogging, and much more. This book also includes stories from those who have done this work, the author's personal ritual journals, an interview with singer Sylvi Alli on "The Embodied Voice", the Potential Dangers of ritual work and much more.... Click book image for excerpt.


TABLE OF CONTENTS (with VIDEO)

$19.95 at Original Falcon Press

THIS BOOK REVIEWED (at Amazon)

---
"THE EIGHT-CIRCUIT BRAIN"
Navigational Strategies for the Energetic Body
ORIGINAL FALCON PRESS

---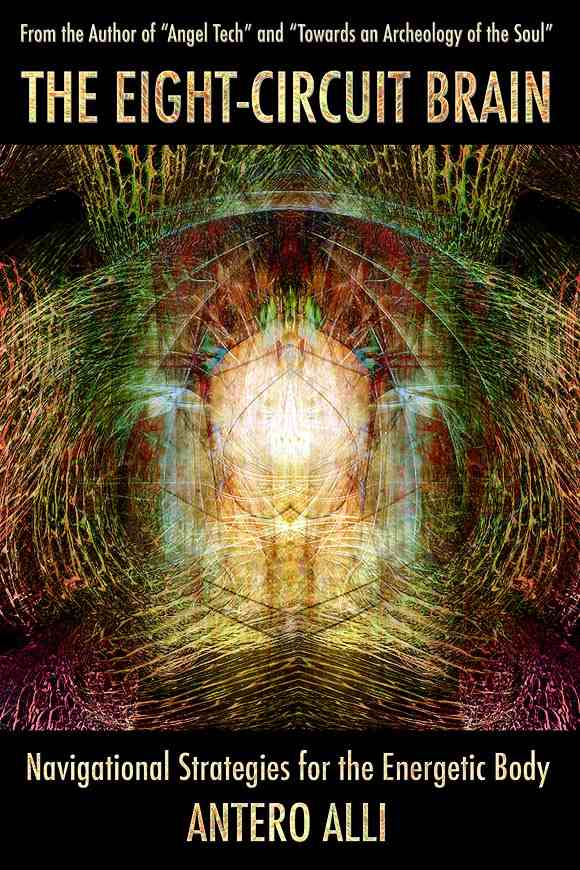 "The Eight-Circuit Brain is ultimately a book one reads for
the express purpose of self-realization and self-development.
It is not necessarily read for light enjoyment. If willing to put
in the time and effort, it seems likely that one may find the
exercises within able to produce some very tangible results."
-- David Arnson for EROWID

(2014, second edition; 312 pages. Illustrated. Paperback. Cover art by James Koehnline. $24.95 retail. Paperback). The Eight-Circuit Brain advances the material in Alli's groundbreaking first book, ANGEL TECH, with a compendium of new techniques and practical applications of Dr. Timothy Leary's 8-Circuit Brain model. After twenty-plus years of research and experimentation, Antero's earlier findings are significantly updated and enriched in this new book. Includes a comprehensive 8-week course of study and practice, the author's "Neurological Autobiography of Outside Shocks and Hedonic Upgrades," Forum interactions with students from his Eight-Circuit course, Alli's encounters with Christopher S. Hyatt and Robert Anton Wilson, and much more. Click book image for excerpt.


$24.95 at Original Falcon Press

THIS BOOK REVIEWED (at Amazon)

"THE EIGHT-CIRCUIT BRAIN" -- Video Lecture
Antero at the 2008 EsoZone Conference, Portland OR

---
"ANGEL TECH"
A Modern Shaman's Guide to Reality Selection
ORIGINAL FALCON PRESS

---
"Angel Tech is a witty, rollicking, wise rendition of
the stages of evolution we have been experiencing.
Antero Alli is that special brand of human --
a frontier scout for the species, out there on
the rim where the past and future intersect."
-- Timothy Leary, Ph.D.

(1986; 288 pp; illustrated. Published by The Original Falcon Press. Paperback. Preface by Robert Anton Wilson, PhD. Cover art by James Koehnline. $17.95 retail) Angel Tech is a compendium of insights and techniques for the direct application of Dr. Timothy Leary's Eight-Circuit Brain model for Intelligence Increase. What Dr. Leary posited as theory ("Exo-Psychology") and Dr. Robert Anton Wilson brilliantly demonstrated in multiple systems theories ("Prometheus Rising"), Antero extends into tasks, exercises, rituals, and meditations towards an embodied realization of the states of consciousness that the circuits symbolize. (click book image for excerpt).


$17.95 at Original Falcon Press.

8-Circuit Brain Podcast with Antero
The Immersion Foundation

ANGEL TECH Reviewed
ANGEL TECH Review #2




---
"TOWARDS AN ARCHEOLOGY OF THE SOUL"
A Paratheatrical Workbook by Antero and Friends

---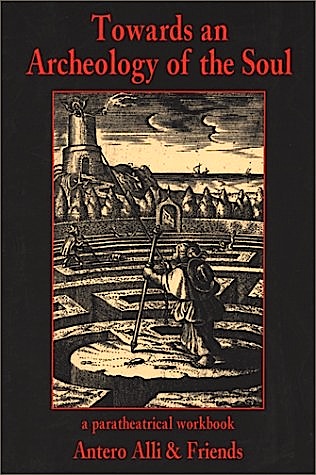 "Antero Alli gives precise tools and lucid descriptions for how theatre artists
can use non-dogmatic ritual forms to continually refresh their human soul,
artistic authenticity, and the theater's vitality as a culturally essential art.
Suddenly we see that uncovering the "soul" is the purpose of our art, and
that there are some very specific ways to go about such an excavation."
- James Louis Wagner, professional actor Los Angeles CA

(2003; Published by Vertical Pool; 272 pages; illustrated; paperback. Foreward by Matt Mitler, director, Dzieci Theatre, NY; Afterword by Robert Anton Wilson). Towards an Archeology of the Soul outlines the principles, techniques, and ethos of a comprehensive paratheatre medium developed by Antero Alli and distills his paratheatrical research between 1977 and 2003. A practical workbook for solo and group ritual that includes articles and interviews by noted ritualists, performers and those who have done this work with the author. Click book image for excerpt.

LIMITED SUPPLY WHILE THEY LAST
PayPal Orders: $35 (inc. Priority Mail & processing fee). Shipped only within the U.S.A.
Send payment to: mbodyvox@gmail.com (include book title, mailing address, and your email)

ParaTheatrical ReSearch Archives

---
"THE VERTICAL ORACLE"
A Neo-Tarot Deck by Sylvi
With a Book of Interpretations by Antero
---> SPRING EQUINOX 2023! LIMITED EDITION! <---

---
In my experience, reading these cards tend to be a brutally honest experience.
They therefore work best for me when I'm trying to figure out a personal issue
where I tend to hide the truth from myself. On the other hand, readings can
also result in surprisingly positive outcomes and encouragement. This is a
nice balance to the brutality, and also provides a sense of truth to all readings,
whether positive or negative – I know the cards will not "lie" to me.
- Cathi Bitzer, AECLECTIC TAROT

(1996; Vertical Pool Publications. 52 full-color cards with a book of interpretations). The Vertical Oracle is a Neo-Tarot deck created by Sylvi Pickering-Alli that infuses 52 contemporary images with archetypal meaning without the traditional suits, numbers or trump cards; all cards being created equal. THE VERTICAL ORACLE offers NO pat answers or false assurances. It can, however, restore your sense of humor and incite more creative and imaginative responses to your questions and everyday concerns. Includes a book of interpretations and astrological references by Antero Alli. Click Vertical Oracle image for excerpts.

---> SPRING EQINOX 2023! LIMITED EDITION! <---
Check back here for updates and price, or email Sylvi at mbodyvox@gmail.com

VERTICAL ORACLE - Card samples, Free online reading, updates

More VERTICAL ORACLE sample images



---

---


(1988; 2015 Second edition; 192 pp; illustrated; 2015 Afterword by the author; paperback). A NonStop Geomantic Conspiracy. Amidst a wild confluence of interlocking conspiracies, the Temple of Erisian Deities prepare their next home invasion ritual in Boulder CO while a charismatic publisher of esoteric books in Sedona AZ cultivates his new author as the Next Big Thing. Meanwhile, up in remote Malibu Canyon, the Goddess Guild initiates a lost soul of a man to the Feminine Mysteries. The Akashic Record Player is based on true stories inspired by the author's unexpected seventh circuit activation (ref: 8-Circuit Brain model) and his attempt to integrate these mystical experiences with the help of actual people he met on his journey. Click book image for excerpt


$18.95 from The Original Falcon Press.


THIS BOOK REVIEWED (at Amazon)




---
"ASTROLOGIK"
The Oracular Art of Astrology
Out of Print - PDF of scanned book Available

---
"Antero Alli undercuts the patriarchical "ancient-wisdom-from-on high"
model that has dignified and immunized the errors in astrologival theory
since the days of Ptolemy. If you're new to celestial symbolism, I think
you're fortunate to be starting with ASTROLOGIK. You'll be learning
21st century Astrology." - Steven Forrest, author of "The Inner Sky"

(1999. Vertical Pool Publications. 216 pages, illustrated. Preface by Steven Forrest).
Astrologik is a hands-on beginner's manual for interpreting your own horoscope
featuring Antero's unique down-to-earth and imaginative approach to interpreting
and understanding the celestial alphabet as it applies to your daily life.
Click book image for excerpt


ASTROLOGIK reviewed by Spiral Nature
ASTROLOGIK reviewed by Andrea Mallis, astrologer/author

NOTE: THIS BOOK IS OUT OF PRINT!
Downloads of a scanned PDF-file (25MB) available.
$15. payable through PayPal to: mbodyvox@gmail.com
Be sure to include your Gmail address and the code: "Astrologik-PDF"



---
"LETTERS, ESSAYS & PREMONITIONS"
An Astrologikal Journal
LIMITED SUPPLY WHILE THEY LAST

---
"I suspect that Antero travels periodically to the future,
where he extracts the threshold perceptions with which he
so lovingly dismantles out favorite fanaticisms."
- Rob Brezsny, Free Will Astrology
(1993. Vigilantero Press. 131 pages, illustrated. Forward by Tim Lyons). Letters, Essays & Premonitions aims to incite a series of tiny riots in the imagination by using astrology to see the world in new ways. In this book, astrology acts as a language for articulating movements in the forces of nature, in individual psyches and in collective trends and gestalts. Featuring 22 essays; 11 astrologikal and 11 cultural commentaries with a focus on Uranus, Neptune and Pluto transits and the author's ruminations on socio-political, economic and political trends. Click book image for excerpt

LIMITED SUPPLY WHILE THEY LAST (Shipped only within the U.S.A.)
$20. payable through PayPal to: mbodyvox@gmail.com
Please include your Gmail address, mailing address, and book title



---
A Modern Shaman's Guide to a
PREGNANT UNIVERSE
Original Falcon Press

---
(1988; The Original Falcon Press; 176 pages. Profusely illustrated. Paperback). Written with the late Christopher S. Hyatt, PhD, The Pregnant Universe is a Neural Cocktail party of a brain getting drunk on itself. It is the essence of slimy copulation between known and unknown forces. As the planet braces for a series of new contractions, bizarre and interesting forces are being born — brains with new centers, new chemicals, new visions — going far beyond the suited dinosaurs prattling their slogans. Filled with Provocative Images and Mind-Pounding Ideas. Thoroughly iconoclastic and genuinely funny! One of Hyatt's favorites! Click book image for excerpt

$15.25 at the Original Falcon Press


---
"TALKING RAVEN QUARTERLY"
A Journal of Imaginative Trouble
Underground Culture Zine; Antero Alli, editor

---
Alt-literary Periodical. Antero Alli, Editor in Chief. 1991-95, published four times a year on every Equinox and Solstice in Seattle WA. Every quarterly issue explored a different theme relating to the "insurrecton of the poetic imagination". Themes included: Sanctuary, Intoxication, Sappho & Eros, Hope, Faith & Good News, Urban Aboriginies, End of the World, Kaos Kulture, Virtual Reality, Invisibility and others. Featuring poetry, art, articles, book and music reviews produced during the creatively explosive era of the early nineties in Seattle's underground culture. Writers include Terence Mckenna, Robert Anton Wilson, Michael Ventura, Antero Alli, Rob Brezsny. Art director, James Koehnline.

Click this for back issues (while they last).





---

About the Author
SELECTED WRITINGS, POETRY, FILMS, INTERVIEW,
THE ORIGINAL FALCON PRESS, CONTACT, SITE MAP


---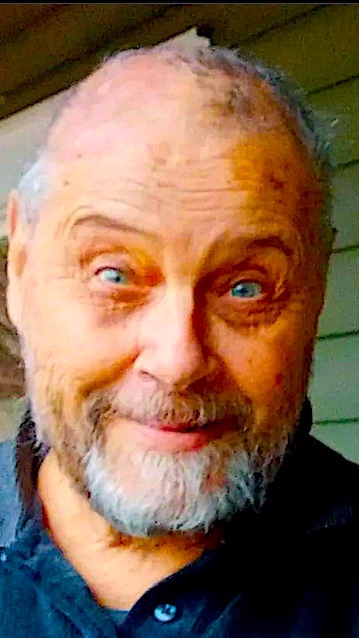 Antero Alli is a reclusive author of esoteric books
residing in Portland OR with Sylvi, his partner/collaborator.
A prolific underground filmmaker, Antero is also the creator
of ParaTheatrical ReSearch, a somatic movement discipline
of asocial group ritual dynamics and experimental theatre.

"A Spectrum of Esoterica"
Antero interviewed on various facets of his work

SELECTED WRITINGS and POETRY
(1990 to present)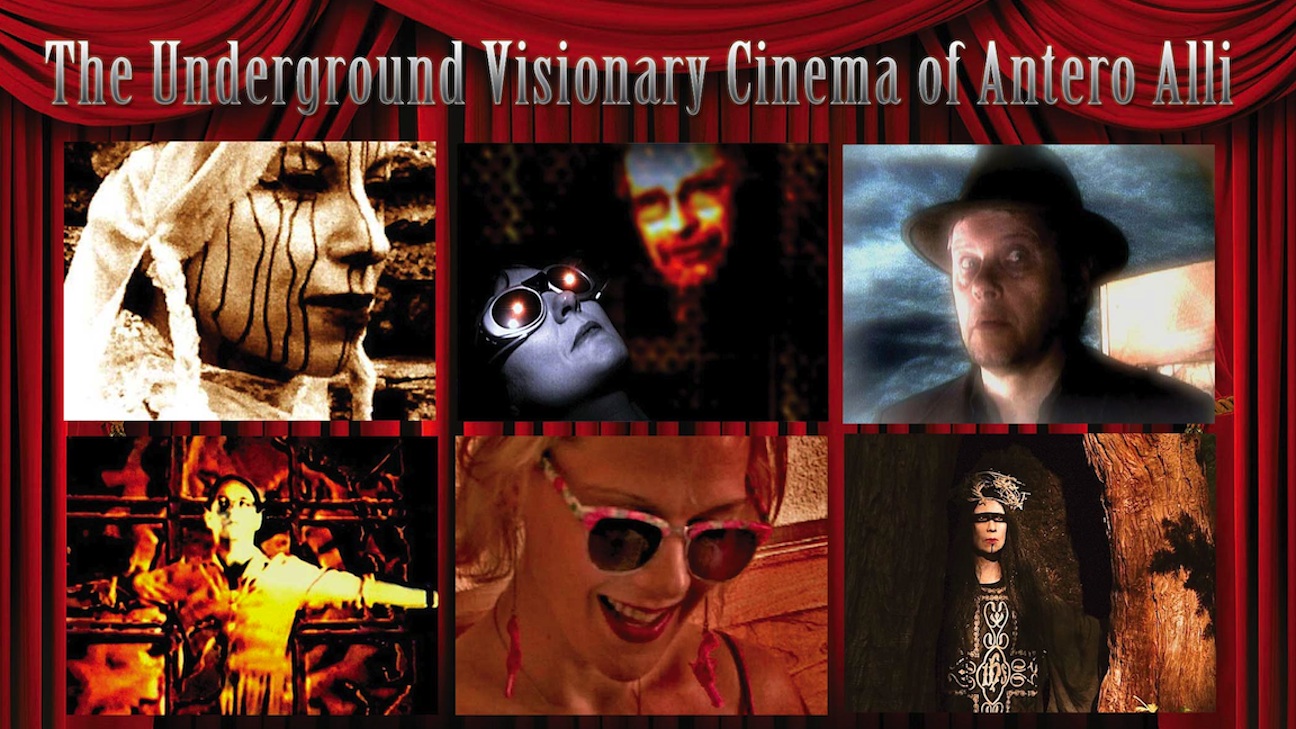 MAKE CONTACT
verticalsource@gmail.com