UPDATED NOVEMBER 27, 2020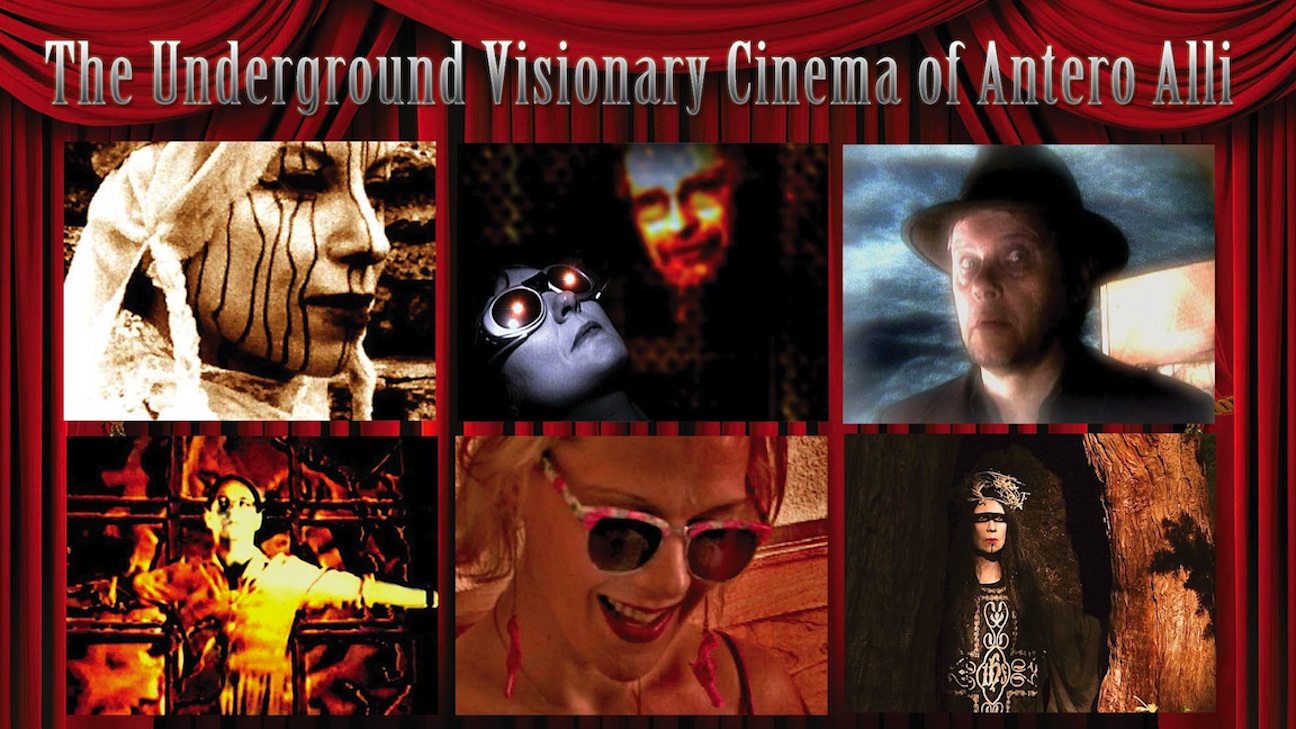 My feature Art films (since 1993), VideoPoems and Experimental Shorts
(since 1992), Non-commercial Music videos (since 2013), and
ParaTheatrical ReSearch video documents (since 1991)
are available for free viewing online by clicking the
viewing link in any movie section below. - Antero

PAYPAL DONATIONS GRATEFULLY ACCEPTED
Payment to: verticalsource@gmail.com
(also send film comments to the above e-mail)

~ IMAGES BELOW LINK TO PRODUCTION DETAILS ~



---
"THE VANISHING FIELD" (2020)

---
"THE VANISHING FIELD" (2020; 72 min.) A Monastic Drama. Disenchanted with the corruption of society, Jacob joins a Zen monastery. One day his meditation practice ignites a spontaneous but disturbing out of body experience. Rebelling against the tradition of Zen meditation practice, he pursues the more esoteric dimension of astral travel where he discovers bizarre new worlds that shake and rattle the very ground of his being. Based on true events and filmed at the Great Vow Zen monastery with three Zen monks (non-actors). Click either image for production details.

"Alli has the sense and the courage to engage directly with the reality of life
in a monastery. It is his exceptional accomplishment to make this adventure
riveting and suspenseful without relying on a convoluted plot. "The Vanishing
Field" is a poetic investigation of very real experience, not a science fiction
fantasy. It is also a gem of a motion picture and an astonishingly original
masterpiece." - Charles Kruger for Flickstorm
---
"OUT OF THE WOODS" (2015)

---
"OUT OF THE WOODS" (2015; 111 min.) A Magical Realist Drama. Charlie leaves his girlfriend to commune with the devic spirits of the woods where he has a near-death experience and is reborn in the strange new world of professional mentalism. Thirty years later, he's discovered by a documentary filmmaker who interviews him about why he walked away from fame and fortune. OUT OF THE WOODS is a magical realist drama of one man's journey through haunted dreams and childhood memories to find his one true love. Click images for production details.

"Out of the Woods" carries the virtues of Alli's canon: handsome cinematography
(by the filmmaker), a screenplay unafraid to take the viewer into difficult intellectual
terrain and devious flashes of dry humor, particularly when Charlie is positioned into
using his mentalist powers for audiences. And Sylvi Alli, the filmmaker's collaborator,
is here as the elusive Sylvani and as one of the creative forces on the haunting
soundtrack.-- Phil Hall for Cinema Crazed

---
"THE BOOK OF JANE" (2013)

---
"THE BOOK OF JANE" (2013; 117 min.) An Urban Fable of Feminine Initiation. Alice, a Professor of Comparative Religion, is writing a book exalting the feminist values of pre-Hellenic goddess mythologies. One day she meets Jane, an enigmatic older woman who roams the university campus, sleeps under a bridge, and rattles Alice with her disturbing insights. Alice's domestic partner Colette is an inspired artist who paints Goddess portraits. When Colette hears about Jane, she persuades Alice to invite her over for dinner. "The Book of Jane" is a story of three women attempting to embody the myths of an ancient culture but at a cost none of them expected. Click images for production details.

"The concepts raised in "The Book of Jane" are profound and often
complex, and Alli's screenplay is rich with dialogue that clearly requires
a great deal of concentration to absorb the many points being raised.
"The Book of Jane" is also one of Alli's crowning achievements."
- Phil Hall, filmthreat.com (5 stars out of 5)

WATCH EXCERPT #1
WATCH EXCERPT #2

"The Making of Jane"



---
"FLAMINGOS" (2012)

---
"FLAMINGOS" (2012; 90 min.) An Outlaw Romance Noir. Twin sisters Beatrice and Zoe (Madeline H.D. Brown) are in love with Ray, a hypnotist-bank junkie robber obsessed by apocalyptic visions. Though Beatrice and Ray are married, Ray absconds with free spirited Zoe after a bank heist to the Flamingo motel to plot their future together. Meanwhile, two entities from a parallel "bardo" dimension observe and influence their fates in this heady cocktail chaser of amour fou and metaphysical mischief. Click images for production details.

"FLAMINGOS is thoroughly remarkable in the way it packs dense,
engaging layers of honest emotional and spiritual musings in an
extremely constricting framework. Sometimes the most intense
spiritual journeys happen when one has nowhere to go."
- Mike Everleth, Underground Film Journal

---
"TO DREAM OF FALLING UPWARDS" (2011)

---
"TO DREAM OF FALLING UPWARDS" (2011; 125 min.) A Zany Occult Murder Mystery. The elder Magus of the Thelemic Temple of Horus is on his deathbed when his biological son fraudulently inherits The Temple. Jack Mason - a promising young sex magickian and rightful heir to the Temple - plots revenge and falls into a maze of underworld encounters with professional psychopaths, desert brujas, and a twist of fate he never saw coming. In the meantime, Jack assigns his two hot-headed occult apprentices the ego-corrosive ritual of going into business as clowns in this harrowing, hilarious collision between the contrary occult worlds of urban and rural sorcery. Click above images for production details.

"The complex, expertly constructed story involves a struggle for succession,
a murder, and a demonic possession. The twists of the story kept me glued
to the screen through several viewings. Absolutely riveting, the cinematography
is gorgeous, the film's great depth and power will keep you thinking for a very
long time." - David Finkelstein for filmthreat.com (4 stars out of 5)



Nudity, sexual situations, drug use.

---
"THE INVISIBLE FOREST" (2008)

---
"THE INVISIBLE FOREST" (2008; 111 min.) A Hypnogogic Drama. Alex, an experimental theatre director (played by the filmmaker), brings his troupe out to a forest to rehearse his vision of French Surrealist Antonin Artaud's magic theatre of ghosts, gods, and demons. In the woods, he is haunted by series of disturbing dreams featuring Artaud as a wild woman. In an attempt to stop these dreams, he stays awake for three days. Finally, with his sanity pushed to its limits, Alex visits a psychotherapist who suggests hypnotic regression to remedy his problem, a direction resulting in unforeseen outcomes. Additional text by William Shakespeare and Antonin Artaud. Click images for production details.

"The film incites and dares the viewer to let go of concepts and accept the
risky adventure of following the free, unimpeded energies of the body and
mind. Since, in real life, Alli is engaged in paratheatrical research, the film's
fictional story is constructed out of documentary elements."
- David Finkelstein for filmthreat.com (4 stars out of 5)

---
"THE MIND IS A LIAR AND A WHORE" (2007)

---
"THE MIND IS A LIAR AND A WHORE" (2007; 92 min.) An Anxious X-mas Comedy. A typical Berkeley household - a heartbroken Astrologer, a closet Satanist, an Inuit opera singer, a Gulf War vet, and a WebCast diva - are forced indoors during a citywide lock down from an alleged bioterrorist attack. Ona, a webcast diva with her own show, thinks the Feds are shifting into a full blown police state. Her roomers think she's paranoid. Havoc and hilarity prevail as they all grasp for conclusions about what they think is happening during their escalating state of uncertainty. Click images for production details.

"Smart dialogue, compassionate and perceptive character writing,
a heightened sense of both the comic and dramatic potential of the
situation, and powerful performances all come together in a film
where comedy and drama serve as a means to explore the roots
of what it means to be human, and live in a dangerous and highly
unpredictable world." David Finkelstein, filmthreat.com (4 stars)

---
"THE GREATER CIRCULATION" (2005)

---
"THE GREATER CIRCULATION" (2005; 93 min.) A Poetic Docufiction. Over three fever-dream nights in the Hotel Biron, Paris 1908, poet Rainer Maria Rilke encounters the ghost of his friend, artist Paula Modersohn-Becker, who died shortly after birthing her first child. Rilke transforms his grief into an epic prose work, "Requiem for a Friend", about women at the crossroads between Art and Motherhood. Meanwhile, a hundred years later, three women prepare to stage Rilke's "Requiem" as an avant garde performance ritual. "Requiem for a Friend" (included in its entirety throughout the film) written by Rainer Maria Rilke (trans., Stephen Mitchell). Click images for production details.

"…a deep, provocative and often disturbing drama which poses questions
of love, art, mortality and grief with the grace and majesty of Rilke's work,
"The Greater Circulation" is among Alli's finest works. Anyone seeking lessons
on how to create a wholly original work of motion picture genius can start here."
- Phil Hall, filmthreat.com (5 stars out of 5)

---> viewing link


WATCH A 4 MIN. EXCERPT
WATCH A 3 MIN. EXCERPT



---
"UNDER A SHIPWRECKED MOON" (2003)

---
"UNDER A SHIPWRECKED MOON" (2003; 96 min.) An Ancestral Romance. The power of a long-buried family secret is unleashed when the extreme rituals of young punk rocker Jari catapults him into the spirit realm in search of his father, a ship captain who drowned in the Bering Sea. Joining Jari on his quest is the spirit of his grandmother Sisu, a Finnish sorceress, in this surrealistic fable of true love, giant hedgehogs and the mystical depths of ancestral bonds. Click images for production details.

"Under a Shipwrecked Moon," presents the classic mythic tale of a hero
on a vision quest, but places it in a naturalistic setting where the fabulous
and the visionary are seen as a part of everyday life providing a metaphorical
guide to the forces underpinnings life's dramas. In doing so, Alli enables the
viewer to build a bridge between the quotidian and the visionary, the living
and the dead". - David Finkelstein, filmthreat.com (4 stars out of 5)

---
"HYSTERIA" (2002)

---
"HYSTERIA" (2002; 83 min.) A Suspense Drama. During the Serb-Croatian war (1991-95), Ikar - a young Catholic soldier - unwittingly drinks hallucinogenic datura tea triggering a full blown visitation (or hallucination?) from the Holy Virgin Mary who gives Ikar "a special mission". To fulfill his religious destiny, he migrates westward to Oakland California and starts pugilist training in preparation for his incendiary apotheosis. Written and produced by Antero Alli and Jakob Bokulich (who also plays Ikar) three months following the NYC 9/11 terrorist attacks. Click images for production details.

"HYSTERIA" is a profound and frequently disturbing work of intelligence
that forces viewers to weigh in on emotional issues that haunted America
as a result of the tragic events of 9/11: the damage created by religious
dogma, the terror in dealing with inner fears, and the inability to justify
a societal mind frame built on a foundation of selfish behavior."
- Phil Hall, filmthreat.com (5 stars out of 5)

---
"TRAGOS" (2000/01)

---
"TRAGOS" (2000/01; 105 min.) A Cyber-Noir Witch Hunt. An urban tribe of technopagans perform their ecstatic rites in "Tragos", a complex virtual reality program. One night their leader, Bella Luxor, overamps the program and goes blind, while her sister Vivika is tragically 'assimilated' into Tragos as a disembodied entity. Was her death accidental or was Tragos used as a suicide machine? Robert Logos, a fundamentalist Christian attorney, views Vivika's death as the workings of a satanic cult and hires an unemployed actor posing as a detective to investigate them in this chilling tale of over-reliance on gadgets and God. Click images for production details.

TRAGOS is an intellectual adrenaline rush of hypnotic strength and
emotional depth. "Tragos," envisions a future where the desire to
escape from government and media thought-control drives people
underground. Though perhaps the future is a lot closer than we think,
since the parallels between Alli's futuristic tale and the assault on
many basic contemporary liberties seems too close for comfort.
- Phil Hall for filmthreat.com (4 stars out of 5)

WATCH EXCERPT #1
WATCH EXCERPT #2

---
"THE DRIVETIME" (1995)

---
"THE DRIVETIME" (1995; 86 min.) A Cyber-Fi Experiment. In the hopes of obtaining politically sensitive video footage of police riots, a federal archivist from the year 2023 uses a flawed Time Travel device to return to Seattle circa 1999 via the dreams of a video activist. The Drivetime is Rob Brezsny's concept of a massive image-rich corridor overlapping dreamtime and daytime realities. The Drivetime movie was created during the birth of the internet within the seething underground Seattle subculture, circa 1995, four years before the WTO riots of Seattle 1999. Written and produced with Rob Brezsny. Click images for more product details.

"One of the most chilling yet innovative cinematic essays on the flaws
of today's technology-obsessed society. This work should be seen by
anyone who mistakenly believes that all's calm and well in our little
digital sphere. Alli's iconoclastic view of a future world projects a
dazzling stream-of-consciousness skein of technical wizardry and
provocative wordplay." - WIRED Magazine

WATCH EXCERPT #1
WATCH EXCERPT #2

---
"THE ORACLE" (1993)

---
"THE ORACLE" (1993; 58:30 min.) An ancestral drama. On the final day of his life, a cynical patriarch lapses into an intermittent coma where his sleep is interrupted by spontaneous mutterings. Much to the bewilderment of his anxious daughter tending his bedside, he mutters pure poetry (from "The Book of Questions" by Pablo Neruda). His grandaughter, Ariadne appears in the internal landscape of his dreams as a guide to the great beyond. Meanwhile, his estranged son Brandon finally visits him and finds himself at the center of an ancient ritual of ancestral healing.

The Oracle is a visionary exploration of an elderly bedridden man's
interior journey toward death and beyond. It's also a sometimes humorous,
sometimes heartrending portrayal of his family's changing perceptions of
the processes of death. The film resonates meaningfully long after
you've left the theater. - Paul Goetz, Washington Free Press

---> viewing link

"THE ORACLE" is my debut feature art film made in 1993, the year following the sudden death of my second daughter, Zoe and inspired by her magnanimous spirit. This movie has not been seen in 25 years! I chose to post it online at this time chiefly for sentimental reasons as it initiated me into a (now) 27-year trajectory of visionary cinema. Though this online version suffers a bit from the occasional uneven audio and image quality (thanks to multiple format transfers and online digital compression), I'm a bit surprised at how well it actually holds up. - Antero, 11/27/2020

---
The VideoPoems (since 1992)

---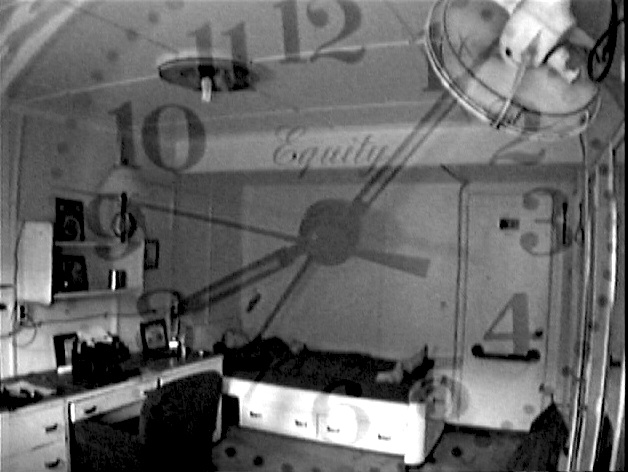 "Fears" -- Rainer Maria Rike (click image for video)


"Set to poetic texts, often to excellent music by his long time collaborator
Sylvi Alli, these films show Alli's command of film editing and visual language,
and his ability to draw performances of deeply grounded power from dancers
and actors, to create visions which are indeed loaded with the ability to evoke
deep longings, exaltations, cultural memories, and altered spiritual states."
- David Finkelstein for filmthreat.com (4 stars)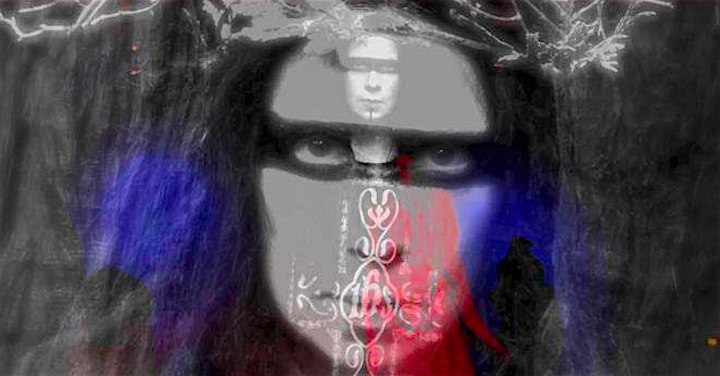 "Living with a Sorceress" - Antero Alli (click image)

---> The VideoPoems viewing links
LIVING WITH A SORCERESS (4:05; 2020) text, Antero Alli
MOUVEMENT (4:00; 2001) text, Arthur Rimbaud
FAIRY (4:00; 2000) text, Arthur Rimbaud
FEARS (8:30; 2001) text, Rainer Maria Rilke
REQUIEM FOR A FRIEND (19:36; 2005) text, Rainer Maria Rilke
WITCH BURNING (4:00; 1994) text, Sylvia Plath
BOOK OF QUESTIONS (6:00; 1993) text, Pablo Neruda
BOMBS & PRAYERS (6: 00; 1993/96) text, Rob Brezsny
THE ANGEL (4 min. 2018) text, William Blake
A POISON TREE (3:41; 2018); text, William Blake
BLACK SEA (4:00; 1992); text, Antero Alli



---
Non-commercial Music Videos (since 2013 )
Songs by bird&wolf (Antero & Sylvi) & Others

---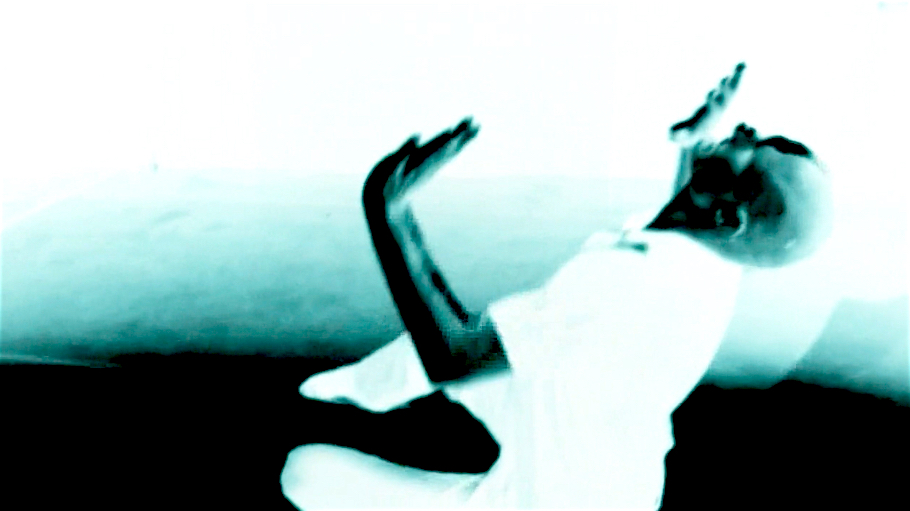 "EXTRACTION" (2019) bird&wolf music video

---> bird&wolf Music Videos viewing links
Sylvi Alli, vocals, accordian & lyrics; Antero Alli, guitar & video

My "music videos" betray the commercial agendas and genre
of traditional music videos produced to promote the featured singer,
musician or band. By deconstructing the music video genre, I am free
to follow my imagination and fulfill the creative impulse. The music
and songs in these videos are by individuals and bands I personally
know who granted me permission to use their work. - Antero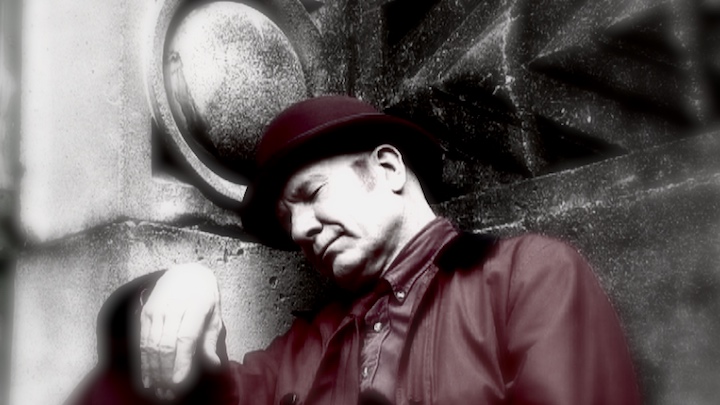 "THE MAN WITH THE HANDLE ON TIME" (2020)

---> Other Music Video viewing links
Science of Deduction, Michelle Bellerose, Sylvi Alli



---
Experimental Short Works
under 30 minutes (since 1992)

---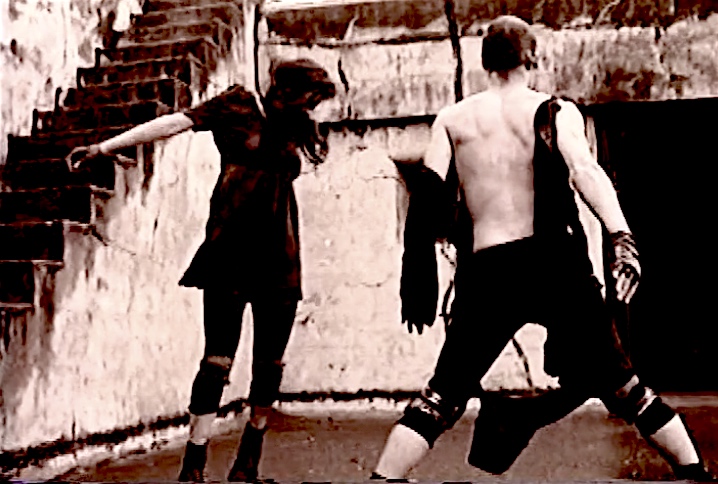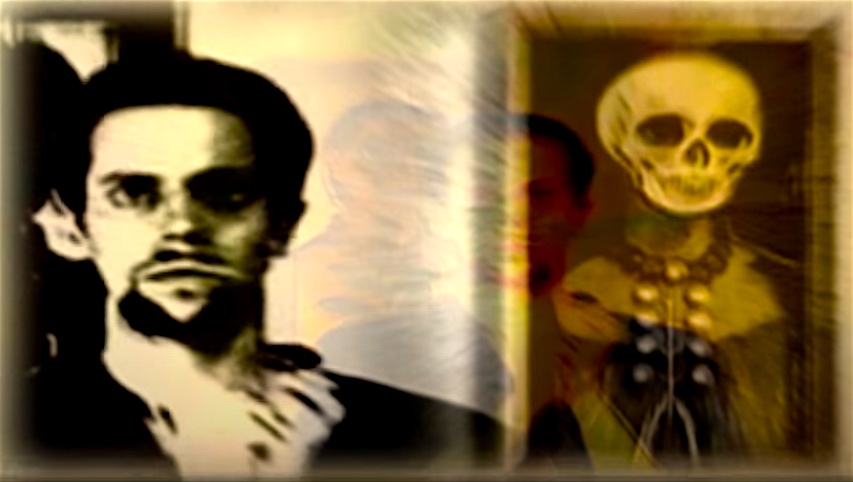 xxxxxxxx"COLD FORCE" (1993) xxxxxx andxxxxxxx"RILKE'S DREAM" (2005)

Since 1992, I've been creating short videos that don't really fall into any existing
categories besides maybe 'experimental.' The viewing link below goes to thirteen
videos (titles listed below link) posted online with descriptions on how each was
developed as a specific experiment. - Antero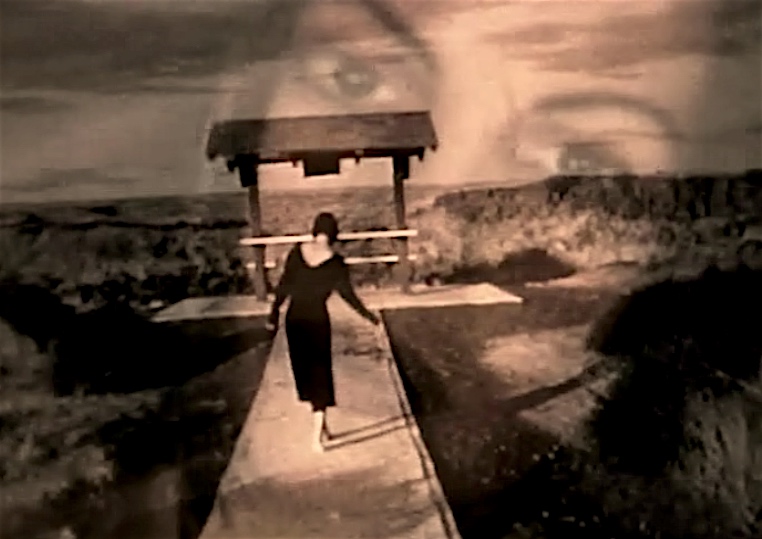 "LILY IN LIMBO" (1996-2001) starring Sylvi Alli

---> Experimental Shorts viewing links
PEARLS & PERILS OF COURTING THE MUSES (2020; 9 min.)
THE ZEN OF ASTRAL TRAVEL (2020; 5:11.)
JIZO GARDEN/DIAMOND SUTRA (2020; 2:42.)
MARIONETTE (2015; 3:48)
THE ANIMA (2008-15; 4:32)
RILKE'S DREAM (2005; 3 min.)
ROADKILL (2001; 25 min)
LILY IN LIMBO (1996/ recut 2001; 26 min)
THE RECKONING (1993/recut 2020; 4:07)
INERTIA (1994; 16 min.)
COLD FORCE (1993; 4 min.)
DRIVING MYSELF THERE (1992/recut 2020; 7:53)
THE WORD, WEIRD (1992; 5:38 min.)

---
ParaTheatrical ReSearch
VIDEO DOCUMENTS (1991-2020)

---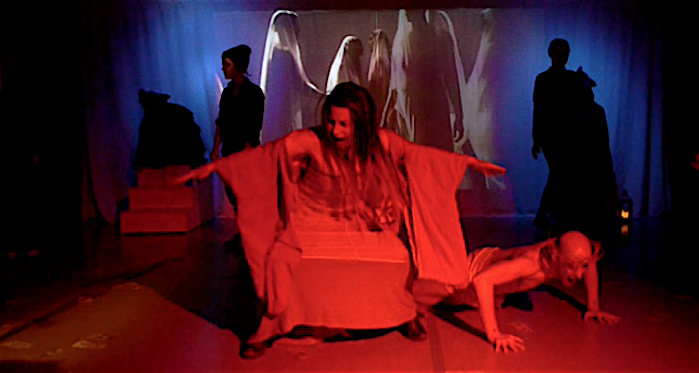 "Escape from Chapel Perilous" Portland OR - December 2018

ParaTheatrical ReSearch refers to a process of group ritual dynamics
inspired by the early work of Jerzy Grotowski and mirrors (but does not
replicate) Carl Jung's active imagination for making the Unconscious,
conscious in dynamic visceral expression. When a given group reached
proficiency in this work process, public performances were developed
with the participants and then, directed by myself. -- Antero

---> ParaTheatrical documents viewing links
4 STAGES OF WORK (2020; 10 min.)
ESCAPE FROM CHAPEL PERILOUS (2018; 59 min.)
FALLEN MONSTERS (2018; 64 min.)
SOROR MYSTICA (2017; 42 min.)
BARDOVILLE (2017; 3 min.)
A TURBULENCE OF MUSES (2016; 39 min)
DREAMBODY/EARTHBODY (2012; 80 min)
ORPHANS OF DELIRIUM (2004; 84 min)
CRUX (1999; 80 min.)
ARCHAIC COMMUNITY (1991; 87 min.)



---
ABOUT THE FILMMAKER

---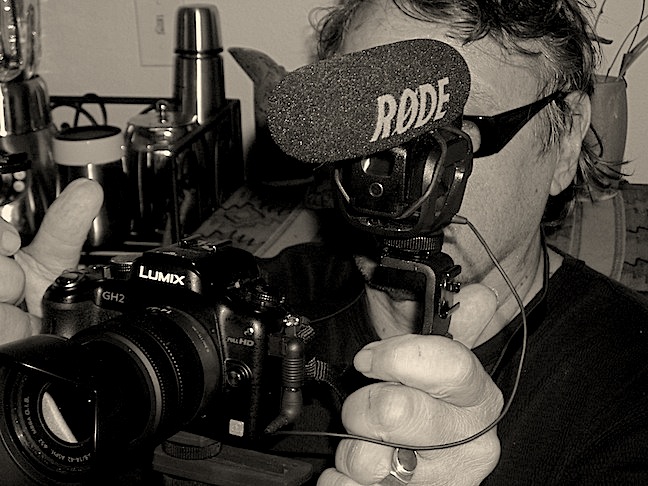 click for I.M.Db profile

CONTACT
verticalsource@gmail.com

ANTERO has been writing and directing underground feature films since 1993. His deep background in experimental theatre (since 1975) imprints his work with their often surrealistic sensibility. His movies have been extensively reviewed at filmthreat.com and seen in limited runs on the west coast arthouse circuit. In 2015, he took a five year hiatus from filmmaking to develop, direct and produce five intermedia performance rituals (documented on video) while creating a series of music videos with his wife, Sylvi. Antero returned to cinema in 2020 with "The Vanishing Field".






"A Cinema of Otherness"
Subverting Mainstream Values & Standards

VISION STATEMENT and VIDEO/FILMOGRAPHY
"Why I Make Movies" -- list of titles , clips, stills, reviews