Updated 8/8/2023

Why do I make films? I'm not a solo artist. I cannot do this alone; there are always others, a team of collaborators. It starts with a vision, the adventure of discovering new ways of seeing and finding unexpected contexts for whatever can be perceived, felt and experienced. Each film made represents a personal dream coming true and a fulfillment of the dreams of those who join me. Filmmaking as a deep image river -- flooding forth from an active dreamtime vortex where the personal awakens to the transpersonal through the lens of an insurrection of the Poetic Imagination.

MY BACK STORY
My deepest background is in experimental theatre. Between 1974 and 2018, I wrote, directed, and sometimes performed in numerous productions that would imprintg my later films with their distinct theatricality. Since 1993, I wrote and directed sixteen noncommercial feature-length art films exploring interplays and collisions between the Imaginal and the Actual worlds. Between 1995 and 2015, my films sold as DVDs and screened publicly during my annual west coast tours of arthouse cinemas from Los Angeles CA to Bellingham WA; after 2015, they screened exclusively in Portland OR. All my movies are labors of love, the true definition of amateur, born from living the art life of serving creation. Though I never made a profit from them nor have I aimed for fame, most have garnered favorable critical reviews. With no mainstream ambitions for achieving Hollywood standards and values, or hitting target markets or chasing demographics, I've been free to only make the movies I've wanted to make. Self-taught, each film has been my film school.

Though over the last decade DVDs have become all but phased out by online streaming services, I believe in their resurgence. DVD's are less compressed than streaming and have better picture and sound quality. Committed cinephiles have already started personal dvd libraries of their favorite films in a retro-trend that promises to expand in the coming years. For collectors, my dvds are available through The Original Falcon Press. In 2016, I also started posting links to all my films as free views on YouTube and Vimeo. It was time to share the bounty of three decades of work with the world. Though I realize my films are not for everybody, it appears they are finding their own eccentric audience.

IT ALL BEGAN WITH TRAGEDY.
My films don't fit into any existing cinematic genre (and why they're difficult to market). Most are veiled autobiographies, docufictions, giving narrative and poetic expression to my internal landscape and my reactions to real world events. This process started after the sudden, tragic death of my 2-year daughter Zoe in September of 1992. The worst thing that could ever happen to me, happened to me. Great losses sometimes come with great gifts and, this unfathomable loss hammered my psyche with the gift of searing visions; the eyes of my eyes opened. I saw "death" as an illusion, an intellectual symbol for fear, social control, and oppression. I saw through the lies of society. I saw the eternal cycles of Life; people come and go but Life continues. I've seen true Love upstage Death in the Theatre of Life. I was also overwhelmed by more perceptions of reality than I knew what to do with and was courting madness. That's when I bought my first consumer camcorder.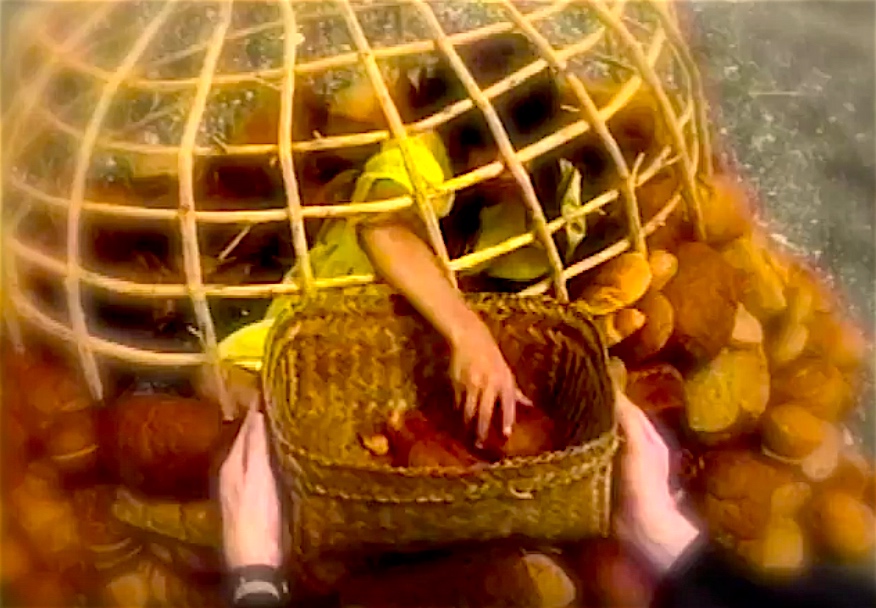 x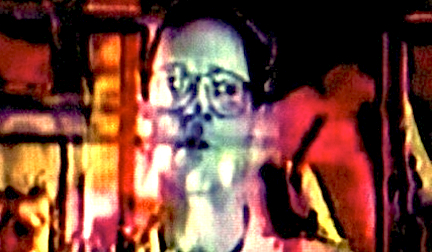 x "The Oracle " (1993) and "The Drivetime" (1995)

TRANSFORMING TRAGIC INTO MAGIC
Waves of grief and epiphany guided the scripting and production of my first feature, THE ORACLE (1993), about a cynical elder patriarch whose granddaughter, Ariadne, appears in his dreams as a guide on his final night on earth. My own cynicism withered after inspired by my good friend Rob Brezsny's concept of "the drivetime", as an interzone between dreamtime and daytime realities. Together, we wrote and produced THE DRIVETIME (1995), about a federal time-traveling librarian from the year 2023 returning to 1999 via the dreams of a Seattle video activist shooting police riots. Five years later, I felt compelled to explore conflicting religious beliefs in TRAGOS (2000), my cyber-noir witch hunt tale about a fundamentalist Christian attorney convinced that a blind urban pagan priestess may be the leader of a 'satanic suicide cult'.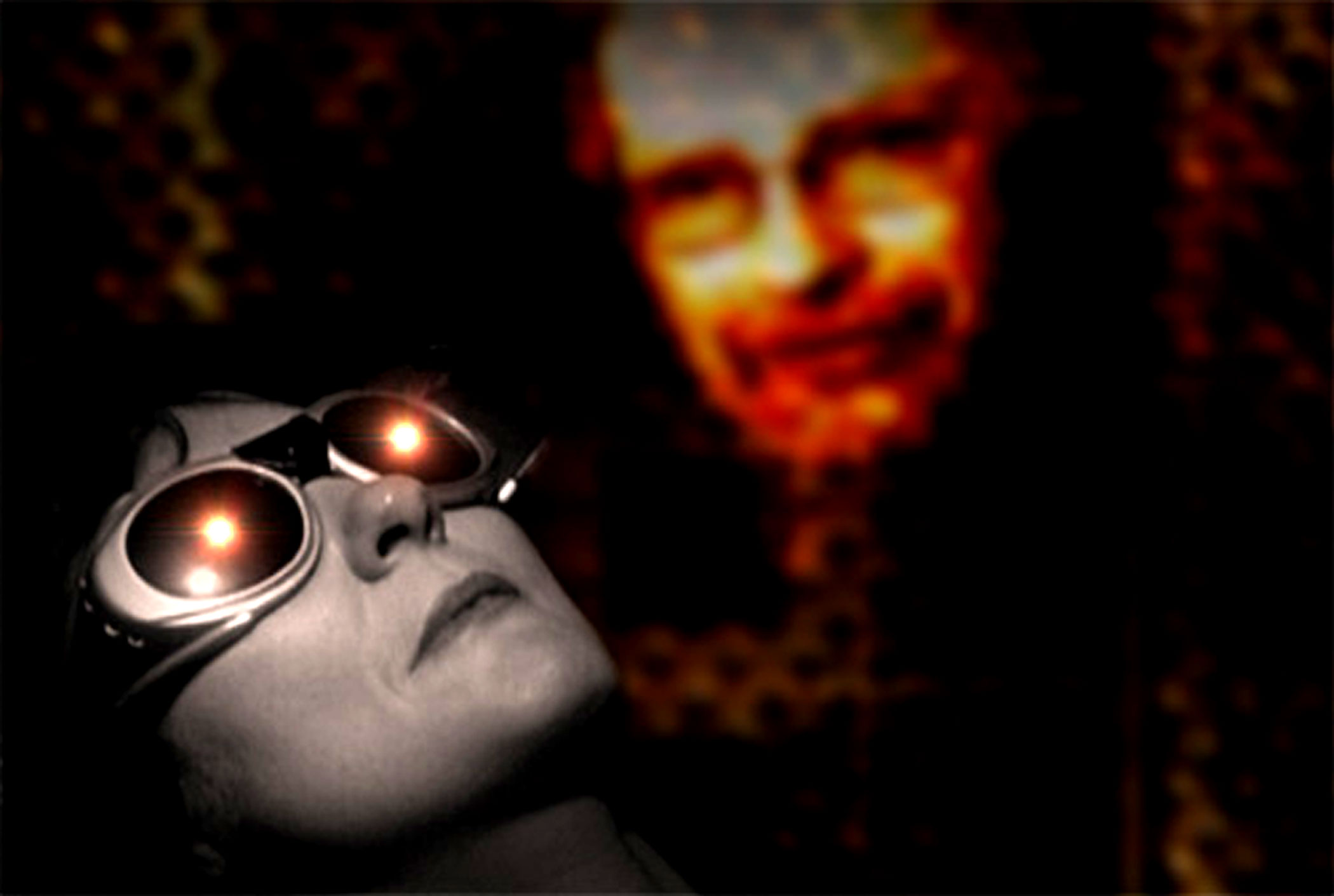 x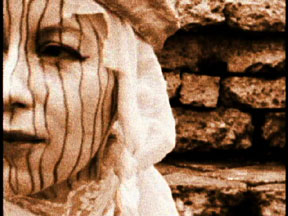 "Tragos" (2000/01) and "Under a Shipwrecked Moon" (2003)

The racial profiling immediately following the 9/11 attacks outraged the making of HYSTERIA (2002), written with Jakob Bokulich, about a Croatian Catholic soldier who drinks datura tea and mistakes a powerful hallucination for a visitation from the Holy Virgin Mary with catastrophic consequences. On my fiftieth birthday, I felt ready to explore my Finnish roots in UNDER A SHIPWRECKED MOON (2003), about a Finnish-American family visiting their hospitalized, comatose patriarch whose deceased beloved beckons him from the great beyond. Highly creative women standing at the existential crossroads between Art or Motherhood inspired the making of THE GREATER CIRCULATION (2005) where the poet Rainer Maria Rilke transforms his grief over the post-childbirth death of his friend, the artist Paula Modersohn-Becker, into his epic prose lament, "Requiem for a Friend". Meanwhile, three performers and their director prepare to stage an avant garde production of Rilke's lament in present time, Berkeley California resulting in unexpected resonances.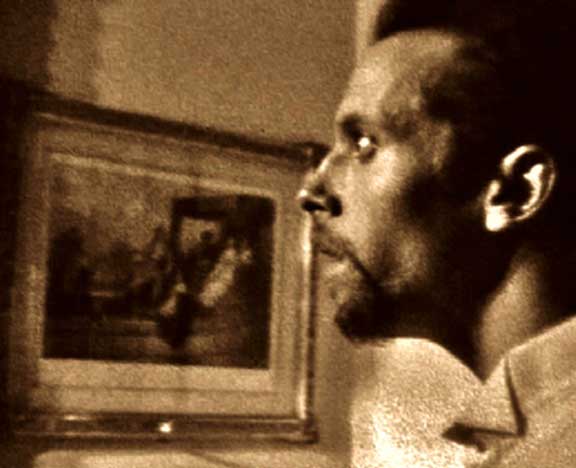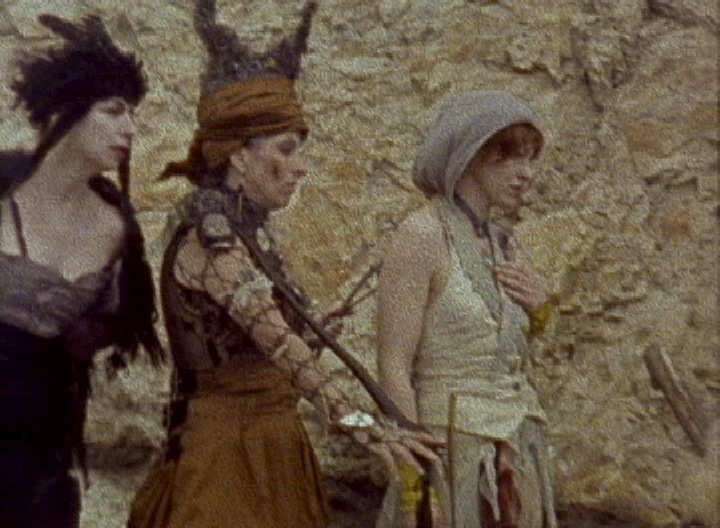 "The Greater Circulation" (2005) and "The Invisible Forest" (2008)

FEAR AND TREMBLING
Fear-mongering politics triggered the making of my anxious Christmas comedy, THE MIND IS A LIAR AND A WHORE (2007), about a quirky Berkeley household riding the slippery slopes between actual and perceived threats during citywide lockdown after an alleged bioterrorist attack. I returned to my earliest theatrical influence, Antonin Artaud, for THE INVISIBLE FOREST (2008) about an insomniac theatre director (whom I portray) conducting a paratheatrical group experiment in a forest when a series of disturbing dreams forces him to enter hypnotherapy. My next film, TO DREAM OF FALLING UPWARDS (2011), (based on the true story of a deathbed signing of proprietary documents between a former mentor of mine, Christopher S. Hyatt, and his son) - where an urban sex magician seeks help from a Castaneda-style desert witch to solve a vexing esoteric problem of demonic spirit possession.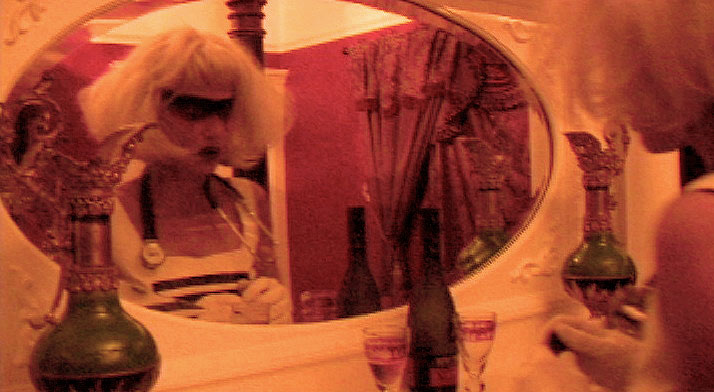 x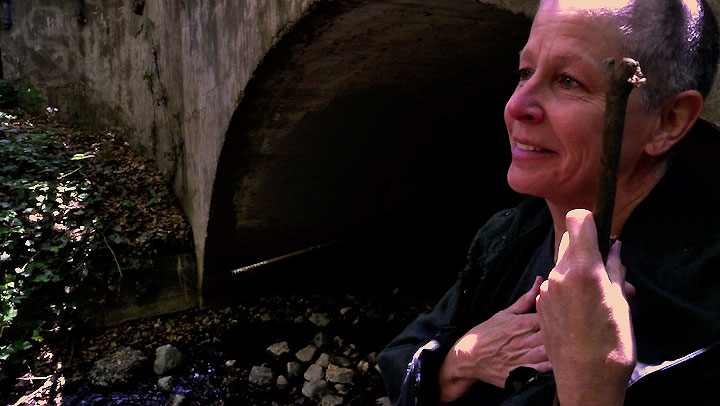 "To Dream of Falling Upwards" (2011) and "The Book of Jane" (2013)

PSYCHOLOGICAL JOURNEYS
My need to work through unresolved psychological Anima projections led to the making of FLAMINGOS (2012), an outlaw romance noir about twin sisters in love with a bank-robbing junkie enflamed by apocalyptic visions. My feminist fable THE BOOK OF JANE (2013) developed through a vision of three generations of women and the overlapping worlds between the nomadic homeless and ivory tower academia. My ongoing internal dialogue with the autonomous Muses archetype aroused the ambitious production of OUT OF THE WOODS (2015, recut in 2021) as an uncommon love story about a boy with an imaginary friend who accompanies him throughout manhood into old age.


xx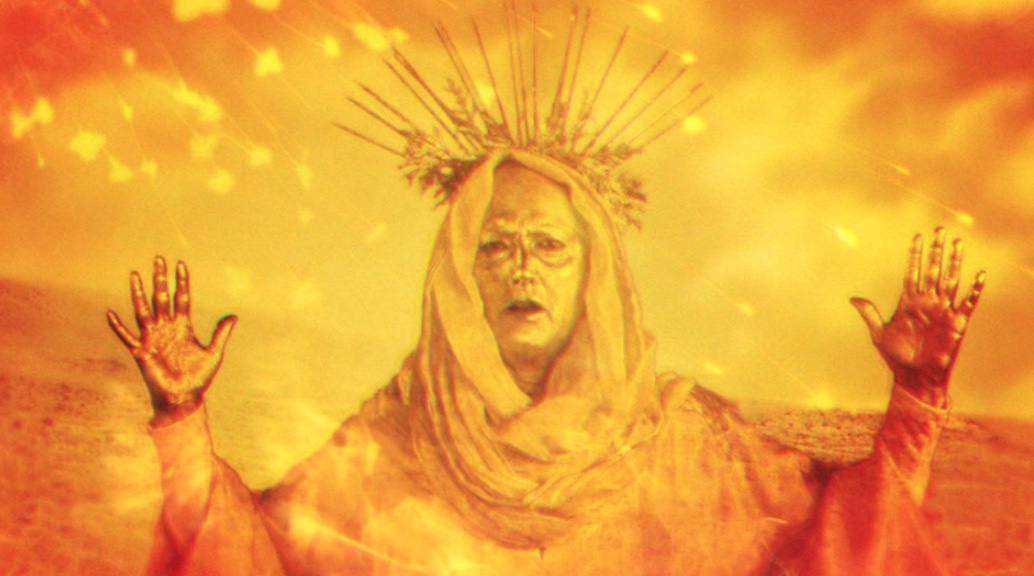 .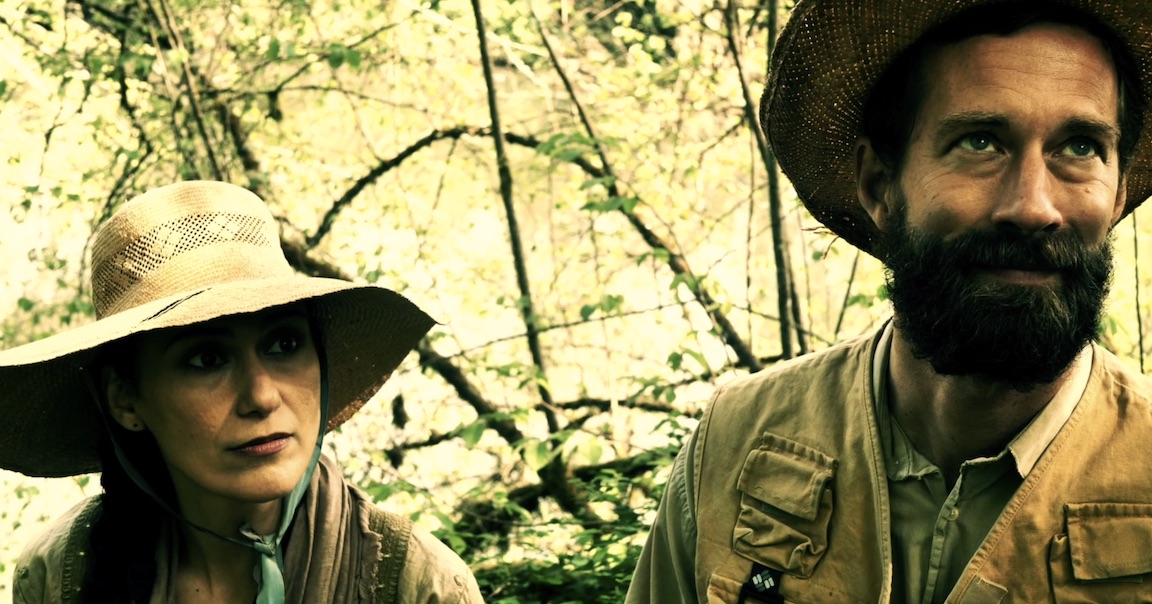 "The Vanishing Field" (2020) and "The Alchemy of Sulphur" (2021)

After a five year hiatus from filmmaking (2015-2000), the Cinema Muses called me back with THE VANISHING FIELD (2020) - informed by the ongoing impact of a spontaneous out of body experience I had in my early twenties. Filmed mostly in a Zen monastery with resident monks, The Vanishing Field was chiefly improvised on site. My "imaginal romance", THE ALCHEMY OF SULPHUR, (2021), mirrors my ongoing process of transforming trauma into art in a story about a writer attempting to escape heartbreak by writing herself into a story as a fictional character -- with unpredictable real world repercussions.

In my Psi-Fi Noir feature, TRACER (2022), I responded to the ubiquitous surveillance culture and how it acts on the collective psyche in this cat and mouse yarn unraveling through a maze of underworld drug culture, Russian remote viewing experiments, and a fractured family trying to pick up the pieces. Next up,, I needed to conduct an experiment to break away from obsolete creative habits in my video short, "THE CELEBRANTS" (2023; 32 min). Without a script, I followed this idea of three performing artists who meet, discuss how they approach a creative state and then put their ideas to test in a spontaneous performance. In my next feature, "BLUE FIRE"(2023; 91min), I spin the controversial A.I. phenom beyond the consensus narrative of global catastrophe vs. post-apocalyptic redemption of society.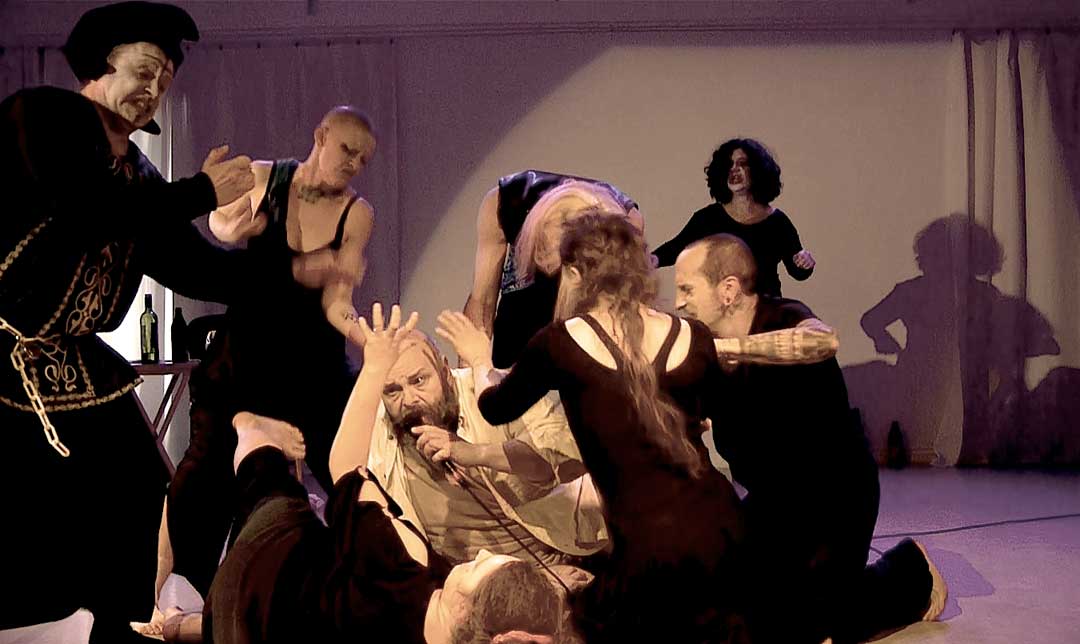 "Bardoville" (2017) Paratheatre Video document

PARATHEATRICAL RESEARCH.
In 1977, I was deeply moved by the late Polish theatre director Jerzy Grotowski's paratheatrical experiments in the forests of Poland and with reading his book, Towards a Poor Theater. From that point on, I began to develop my own "paratheatre" medium which I've documented in three books, "Towards an Archeology of the Soul" (2003), "State of Emergence" (2020) and "Sacred Rites" plus numerous videos demonstrating various modalities of this dynamic group ritual process. Many themes, stories, and characters in my films were informed by Paratheatre experiences between 2005 and 2018 courting the Muses archetype. In late 2015, after nineteen prolific years of music and film production in Berkeley, Sylvi and I relocated to Portland Oregon and staged five original paratheatrical productions (documented on video) and recorded a series of original songs that we made into music videos as "bird&wolf".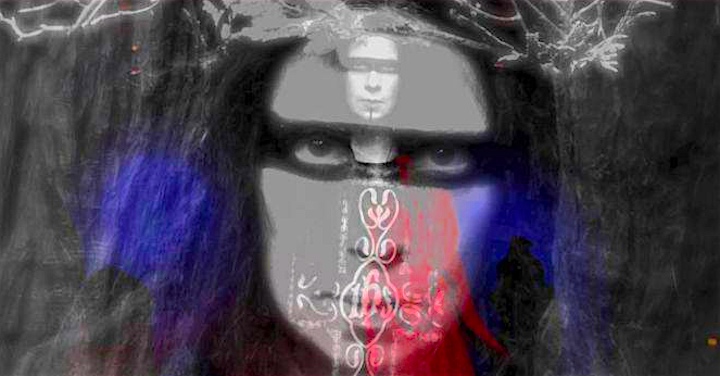 x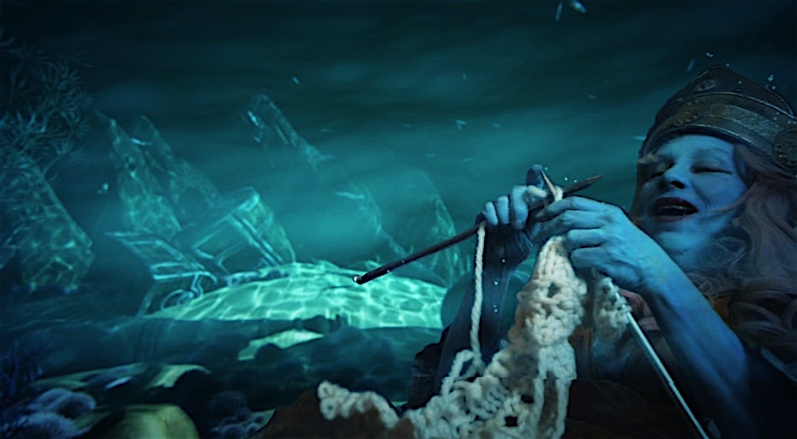 "Living with a Sorceress" (2020; videopoem)
"Deep Blue" (2020; bird&wolf music video)

THE VIDEOPOEMS
Since 1992, I have been crafting numerous short "videopoems" using text by Blake, Rilke, Neruda, H.D., Rimbaud, Plath, & others, as well as, many short experimental works and music videos. Almost all my work was made in collaboration with others. I am especially grateful for support from and inspiration with the multi-talented Sylvi Alli (since 1990) and my features editor, Chris Odell (from 2000-2015). So far, all my movies have been self-funded and/or co-produced with peers; I have avoided applying for grants. Each of my features take anywhere from four to twelve months, from concept to final cut. When some folks discover my films they sometimes ask, "which one should I should I watch first?. Read the descriptions, look at the images, choose one that speaks to you. I only ask that you don't watch my movies on the f*cking phone. I appreciate reading responses to my films. If you are so inclined, send them to me at: verticalsource@gmail.com
xx